Six Secondary School Principals Under Investigation In Delta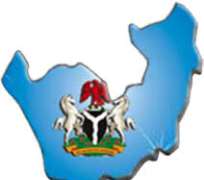 In accordance with the zero tolerance level for corruption by the Senator (Dr) Ifeanyi Arthur Okowa-led government in Delta State, six principals of public schools across the state are currently under close watch in connection with various crimes.
The Commissioner for Basic and Secondary Education, Mr Chiedu Ebie disclosed this Wednesday during the ongoing Ministerial Press Briefing in Asaba, the state capital.
According to him, four school principals have being arrested while a total of six principals are going through thorough investigations following allegations of bribe, collection of school fees, enrolment fees among others.
Ebie said the state government was determined to ensure that Deltans have access to education, "in its attempt to provide increasing access to education, the ministry established 21 public schools across the state comprising four primary and 17 post primary schools and licenced 58 new private nursery/primary and secondary schools".
"Between January and November 2016, the Ministry of Basic and Secondary Education through the policy on use of public school premises and issuance/renewal of licences, generated the total sum of N69, 326, 221.12", the Commissioner revealed.
Also, the Commissioner for Special Duties, Governor's Office, Mr Henry Afure Sakpra, who took his turn said, his office was part of the sensitization and distribution of relief materials in all parts of the state that were ravaged by flood.
On the adoption and subsequent release of Miss Ese Oruru, he said, "my office played a very significant role in the committee set-up by the governor to liaise with the Bayelsa State government in order to ensure the reintegration of the Delta State born Ese Oruru who was kidnapped but later released. She has put to bed and the process of reintegration is on".
In another development, the Commissioner for Youth Development, Mr. Asupa Forteta, disclose that his ministry was working round the clock to implement the SMART Agenda of the government on job creation, assisted the state Job Creation Office to register and screen youths for Skill Training Entrepreneurship Programme (STEP) and Youth Agricultural Entrepreneurship Programme (YAGEP), stressing, "the directorate has registered 223 youth clubs, youth organizations and youth related NGOs".
According to him, the ministry also embarked on HIV/AIDS awareness campaign, "during these sensitization programmes across the state, a total of 5, 244 youths were tested and counselled on HIV/AIDS and those positive were referred to the nearest comprehensive site for treatment and action managers in the 25 local government councils".
On revenue generation, Forteta said, "a total sum of N4, 079, 000 between 2015 and 2016 while it has a projection of NN3, 000, 000 for 2017", just as he said, "the governor has graciously approved projects for the rehabilitation of the NYSC Permanent Orientation Camp, Issele-Uku in Aniocha North local government area of the state at the contract sum of N131, 288, 722.13".