NHRC retains 'A' level status second time in a role.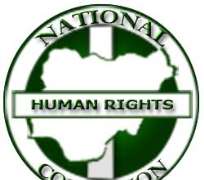 The National Human Rights Commission, NHRC Nigeria has received a pat on the back from the International Coordinating Committee ICC, with the re accreditation of 'A' level status given to the Commission by the National Human Rights Institutions (NHRI) which operates under the auspices of the United Nations.
This status was achieved after the mandatory requirement for accreditation of NHRIs every five years. Nigeria was first accredited to 'A' status in 2012 after the drop to 'B' status in 2007.
Prof. Bem Angwe, Executive Secretary NHRC, made the announcement at a press briefing, on monday, in Abuja, said that the re accreditation was given despite the current challenges facing the country, and this goes to show the efforts of the commission in its solidarity with the citizens of Nigeria.
"The re-grant of status 'A' to the commission by the International community is a testimony of its performance and service delivery to Nigerian people and the commitment of the Nigerian Government to the recognition, respect and observance of the rights of the citizens." He said.
Nigeria is amongst seventy-two countries in the world, twenty-five in Africa and four in west Africa to obtain this status.
He explained that the implications of having this status as confirmed the country's implementation of its international and domestic practices are in compliance with international standard.
Prof. Bem said there were certain recommendations cited for the Federal Government to address before the next accreditation process. These recommendations include a legislative formalization of a clear and transparent selection and appointments process, increase in budgetary allocation to the commission so as to enable it achieve its mandate and also the annual report for the commission be tabled before Parliament for debate and immediate follow up every year.
After the announcement, a 'petition for justice' was submitted go the commission by a Timothy Akater, whose brother was murder in Benue state.
The petition for justice was for the prosecution of suspected murders of the deceased ( Hon. Aondosoo Tando) a lecturer and a politician from Benue state. The suspects included some high ranking officials in the state, who were granted bail by the Attorney General and Commissioner for the state citing that the crime was politically instigated.
The family of the deceased brought their petition to the commission and asked that they be helped.
The Executive Secretary NHRC, said the commission would look into the matters asking that they be patient and allow NHRC look into it.
He said the accused would be invited and asked for their side of the story. And if any side was found guilty due process would be followed.