Govt to engage 1.5 million ad hoc workers for 2018 Census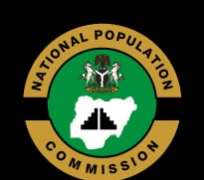 The Chairman, National Population Commission, Chief Eze Duruiheoma, has said that 1.5 million ad hoc workers will be engaged for the forthcoming national population census exercise in 2018.
He added that the third phase of the Enumeration Area Demarcation would take place in one selected local government in each of the 36 states and one from the Federal Capital Territory.
Speaking after a workshop and training programme in Akwanga area of Nasarawa State, Duruiheoma explained that the fieldwork for the third phase of the EAD would commence in January 2017 and would last for three weeks. He however stressed that the outcome of the EAD exercise would not determine the population of any community, local government or state and neither would it undermine the outcome of the exercise.
He said, 'To us at the commission, getting the 2018 Census EAD is not just an option but an absolute necessity in the quest to deliver to the nation an accurate, reliable, acceptable and verifiable census.
'We however call on all state and local governments, traditional institutions and communities to support the commission in carrying out the 2018 Census EAD by allowing unfettered access to facilities and places to be demarcated.
Meanwhile, a UNICEF Child Protection Specialist, Mrs. Sharon Oladiji, revealed that in spite of the activities of the Boko Haram insurgents in the North-East, the zone had the highest number of birth registration, while Oyo, Edo and Delta states had the least.
She commended the NPC on its sustained efforts to improve birth registration coverage and strengthening of the civil registration and vital statistics systems.