FAST TRACK 90: Delta Government To Rake N1 Billion By December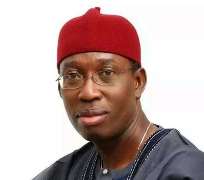 Following the high level of compliance recorded from property developers and property owners, the Delta State Commissioner for Lands, Survey and Urban Development, Chief Dan Okenyi, said the state government may rake up to N1 billion as the yield is currently close to that range.
The FAST TRACK 90 is an initiative of the state government to landlords and other developers in the state to ensure that they get the new Certificate of Occupancy (C of O) at N250, 000 while those that have developed theirs are charged to regularize.
Speaking Friday during the Ministerial Press Briefing in Unity Hall, Government House, Asaba, said, "by the end of December, I am sure we will hit a billion naira.
He allay the fear of communities that there would be no land left for them to farm in the next season as government allegedly acquires their land for government use, "about 33 communities donated lands to the government for farming. We have not gone to any community land nor temper with their lands", he noted.
Also, the Commissioner for Science and Technology, Mr Joyce Overah, said the state Innovative Hub is a centre for learning, research incubation for start-ups and software developers in Information Communication Technology (ICT), innovation.
According to him, "a total of 65 women/girls drawn from the MDAs and the public have participated in computer awareness seminar for women and girls child. While 14 youths have also been trained and equipped with mobile application development skills".
He also disclosed that 65 software developers also attended the Google Developers Group DevFEST Roadshow.