Civil Society pushes for Increased Budgetary Allocation for Nutrition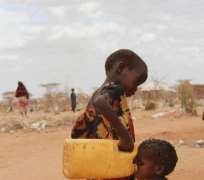 The Civil Society- Scaling Up Nutrition in Nigeria (CS-SUNN), an organization in charge of providing better health plan is urging the Federal Government to increase its budgetary allocation for health and nutrition.
Mrs. Aji Robinson, the Coordinator, CS-SUNN FCT chapter made the call in Abuja, on monday, said the high mortality rate in children between ages 0-5 years due to malnutrition in the country has been a reason for concern for the civil society.
Aji explained that proper implementation and timely release of funds would help curtail high risk of malnutrition and promote good health practices for both mother and child.
She also said the move to ask government for the budgetary allocation was not isolated but also includes implementing the National Strategic Plan Of Action for Nutrition (NSPSN 2014-2019) at every level, extension of martial leave from four months to six months to ensure proper health care for both mother and child.