The Destruction And Dismemberment Of Nigeria Is Divinely Ordained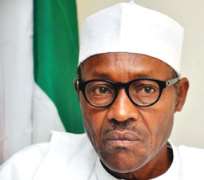 DELE MOMODU in Ovation Magazine asked:
"Whom did we offend in Nigeria that we have endlessly struggled to make it? "We have tried all sorts of permutations and configurations to see if something will work for our collective good, all to no avail. "Each time we are about to hit Eldorado, something out of the blues will come and put things in disarray, bringing the country to nothing again."
OKONGWU PROMISE replied:
"You are wondering who you offended, right?
When Nigeria was murdering 3.5million Easterners, they were offering praises to God, right?
When Awolowo, the arch genocidist confiscated all the monies of Easterners through the Gowon-led FG, and left them with only £20, they were sowing seeds of faith, abi?
When they denied the Easterners their property which would have helped them start life again as survivors of genocide in the name of abandoned property, you were laying your treasure in heaven, shee?
When the federal government left the infrastructures in the East that were completely erased by the genocidal army, and didn't even attempt to rebuild any single one, you were paying tithe, OK?
I can go on and on, but up till today, the criminality is subsisting, if not reinforced in the form of:
*Criminal revenue allocation formula
*Unbalanced number of states and LGAs
*Land use act
*Criminal quota system and federal character
*Recruitment into Federal establishments
*Deliberate closure of seaports and non internationalization of Airports in the East
*Deliberate denial of power supply in the East, so as to stagnate it economically
*The obnoxious exclusive list that prohibits the state government from repairing/building a portion of death-trap roads in the state because it's a federal road
And so on...
And you are sincerely asking who you offended?
Tell yourselves the truth"
#StopBiafraKillings
#FreeBiafra
#FreeNnamdiKanu