Senate Committee Implores FG to Pay Attention to Public Complaints Commission(PCC)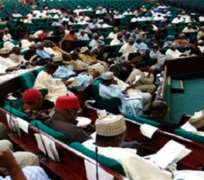 The Senate committee on Ethics, Privileges and Public Petition on an oversight visit to the Public Complaints Commission(PCC) said that the Federal Government should pay better attention to the commission.
Stating that issues handled by the commission was of great importance and if not properly solved may lead to issues of national security.
The chairman of the Senate committee on Ethics, Privileges and Public Petition, Senator Samuel Anyanwu, said this to newsmen after a brief meeting, At the PCC, on Tuesday, in Abuja.
"PCC is very serious commission that is also helping the Nigerian government to ensure peace and stability in the country."
Anyanwu, express his displeasure at the allocation to the commission in the last 2016 budget which he said could not even cover the backlog on workers salaries.
He however hoped that the virement given although not enough to carry out all the projects of the commission, would help to cushion the effect of the 2016 budget.
The Chief Commissioner PCC, Chief Emmanuel Ogbile, said that the virement would go a long way to settling the agitates workers backlogged salaries.
He stated that he has alerted the National Assembly and the Senate Committee on Ethics, Privileges and Public Petition of the need to be at alert to ensure that what happened in the 2016 budget does not repeat in the 2017 budget
He also said that the Commission will work towards making itself more visible to the unit, and also strengthen all state offices including the FCT.
He further said that the commission would ensure that complaints when received are attended to regardless of the challenges, thereby appealing to the government to release fund as at when due so they can perfom optimally.
He emphasized that the duty of the commission is to deal with administrative injustice.
At the visit the Chairman, Senate committee on Ethics, Privileges and Public Petition commissioned the PCC "i-complain" PORTAL.
For complaints - Please call
0800icomplan ( 080042667546 ) toll free
Website- www.pcc.gov.ng
Email- [email protected]