Premium Steel & Mines Limited: CSR, Altruism In The Face Of Prevailing Economic Issues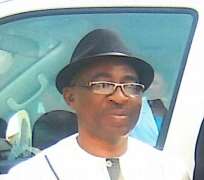 Globally, socially responsible organizations are most concerned with value re-investment to the society in appreciation of the contributions of the society to their growth, sustenance and survival. Given this as an important part of operations, corporate attention is increasingly being given to issues like health, education empowerment and employment opportunities, especially in developing economies such as Nigeria.
Corporate bodies driven by the desire to achieve sustainable development and improve the quality of life, execute operations in such manners that ensure the protection of natural environment especially when there is little or no financial income being earned, is the measure of the organization's policy and a culture of selfless giving.
This is the rationale of the Honorable Chief Kpomah Solomon, Chairman Executive Council of Udu Local Government area of Delta State. Being the chief host of the steel manufacturing giant Premium Steel and Mines Limited he posits that since the sale of assets of the steel plan to the present team he has come to the realization that, "the potential for income generation and development of the Udu Local Government Area can only be enhanced when operations at the Premium Steel & Mines Limited plant are resumed; a reality that can only come to be when the Assets Management Company of Nigeria (AMCON) plays its part in settling the liabilities owed various stakeholders".
Kpomah stated that "Premium Steel & Mines Limited has not allowed this non-settlement of liabilities by AMCON, stall their commitments to the community with a constant stream of giving and solutions to us that touches at the roots of our health, educational and empowerment needs as is evident at the awards of scholarships, and provision of much needed health care facilities."
Realizing that the importance of girl-child education cannot be over emphasized, and realizing that education is meant for all; in fact, that it is the fundamental human right of every child whether boy or girl, able or disabled to acquire the basic education. There should therefore, be no discrimination as to who goes to school and who does not, hence education recognizes and helps to unlock the potentials in every child. Low enrolment of the girl-child in school is widening the educational and economic gap between the men and the women folks in Nigeria and Delta State. Addressing the problems and challenges of girl-child education in Udu LGA has become necessary in view of the dehumanizing practice of keeping the children, especially the girl-child out of school.
In an era that many companies are reducing costs and spend especially PSML who are not able to swing into full operations, the importance and value that education adds to a community and the future of that community – our children - has not escaped Premium Steel. They have instituted several platforms to grant rewards that will encourage our children to perform at their utmost with the awards of cash prizes of totaling NGN1.5million annual cash rewards for the Best Performing boy and girl ANNUALLY in 11 Primary schools – chosen from primary 2-5 – with a total of 22 of our children benefiting and via the PSML CEO's SCHOLARSHIP FOR ACADEMIC EXCELLENCE for Girls - specially set aside girls who cannot afford secondary school education in the three (3) public secondary schools in Aladja, Ovwian and Orhuwhorun.
Hon. Chief Solomon Kpomah, Chairman Udu Local Government Council singing the praises of the steel giant at a ceremony recently where as part of its needs-based CSR, presented the LGA with a fully fitted ultra-modern ambulance and a three-bedroom bungalow to serve as a primary health center. As part of the providing quality medical service to the community, 2 doctors will also be engaged to deliver much needed service to the residents of the community.
According to him, as part of the strategy to ensure the improvement of the economic lot of the LGA and indigenes, he had had a survey conducted into the intent of the PSML team and found that the desire to resuscitate the plant and begin productions is palpable. "However, a little-known fact is that the contract of sale to Premium Steel, was for the assets of the plant only and AMCON has the contractual duty to settle all outstanding debts accrued by previous owners as relates to power, gas, contractors and past members of staff. Therefore, AMCON needs, as a matter of urgency, to resolve these debts and pave the way for the revival of our priced Plant."
The PSML cardinal points of health, education and empowerment are supported by a dedicated annual budget with key objectives to enhance stakeholders' relations through the implementation of a set plan; to support the development its host communities and be heard and seen as a driver of local socio-economic development. These objectives serve as the guideline that directs every step taken by the company and acts as the measure of success for all initiatives taken. The considerable investments committed to the articulation of these cardinal points is proof positive of the inherent determination to enhance the standards of living of its host communities and be "… a blessing to its hosts."
For a company that has been in existence for over five decades in the country, and which has consistently committed to the cause of corporate social responsibility, the impact on lives, communities and the society in general can only be huge. In 2016 alone, Premium Steel & Mines Limited has undertaken Corporate Social Responsibility (CSR) initiatives and made donations amounting to over ten million naira.
It is evident that the "Needs-Based Approach" to CSR adopted by Premium Steel has proven to be a yardstick for other companies of its ilk to set up initiatives that are central to their business strategy and market positioning. These ambitions however, are not compromised in favour of the company's financial performance and not withheld because operations have not yet commenced.
A perusal of annals of history will reveal that the PSML needs-based approach delivers on undeniable pattern of consistency and sustainability to CSR which will in the long term yield a harvest of stakeholder equity for the company and gives them the community license to operate (and to grow) in the ever-changing social contract between business, government, and society.
In the words of Kpomah, "What we have been missing in Udu LGA has been the opportunity of discussion of relations with an organization with a "human" face. The generosity PSML has extended to us so far proves their commitment to continuous growth of our community. When this plant is fully operational we foresee a wide spectrum value chain of opportunities and engagement with our restive youth and budding entrepreneurs; who will in the long term contribute to the local and Delta State government via an increase internally generated revenue."
Our call is for the Assets Management Company of Nigeria (AMCON) to pay heed to its contractual duty and settle all outstanding debts accrued by previous owners of the plant as relates to power, gas, contractors and past members of staff as a matter of urgency. A prompt resolution of these debts will pave the way for the revival of our priced Plant."
Why is a company like PSML working together with government and non-governmental organizations to address issues from health to literacy? The simple answer is that it is about long-term value creation and also about sustainability -- of people and the planet.
One business manager we talked to on this subject put it pragmatically, "you can't have a sustainable business in an unsustainable society." Others worried about the world they are leaving to their grandchildren. The truth is that there is a difference between yesterday's CSR, which was largely based on gratuity, versus today's model based on impact. It doesn't matter what you are selling, people are looking hard at how you do business and the companies that do it best win the CSR race, ahead of those for whom "corporate giving" is the only index of corporate responsibility.
For PSML, it's about something more — compassion and altruism, lifted into a shared covenant that they have deemed worthy. This is the standard that all corporations must be held to.