FG to import crude oil from Niger Republic, to construct 1,000 Km pipeline to the country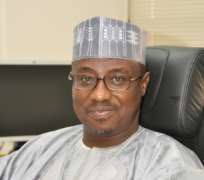 The Federal Government has turned to Niger Republic for supply of crude oil for refining in Kaduna Refinery and Petrochemical Company.
This measure which is coming against the background of the challenges in moving crude oil from South-South Nigeria to  KRPC, the Group Managing Director, Nigerian National Petroleum Corporation, Dr. Maikanti Baru, said at the weekend.
According to him, the government plans to construct about 1, 000 kilometer crude oil pipelines from Niger Republic to Kaduna Refinery.
Baru made this known during a town hall meeting with management and staff of KRPC in Kaduna.
He said,  "Due to challenges with the aged refinery and crude oil pipelines that had been breached severally, the operations of the refinery has been epileptic. This we are determined to resolve through various intervention methods, including evaluation of alternative crude oil supply from Niger Republic through building of a pipelines of over 1, 000 kilometers from Agadem to Kaduna. That effort is being championed by Mr. President himself.
"It was important to explore alternative crude supply to KRPC, which has been affected by vandalism of pipelines and  obsolescence, assuring that the initiative will reduce downtime of the plant and ensure optimal utilisation.
"The Corporation has already started engagements with the Nigerien Minister of Petroleum and the Chinese that are operating the field at Agadem (The Agadem Block is located in the East Niger Rift Basin) Baru, pledges to drive the energy supply project to power industries in Kaduna by ensuring the completion of the Ajaokuta-Abuja-Kaduna-Kano (AKK) gas pipeline. On his part, Managing Director of KRPC, Malam Idi Mukhtar, said the Fluid Cracking Catalytic Unit (FCCU) of the plant was restreamed in  June.
"The Kerosene Hydrotreating Unit (KHU) rehabilitation is ongoing with the equipment overhaul and integrity checks. When operational the margin of value addition on kerosene and Aviation Turbine Kerosene (ATK) will provide millions of naira in revenue, even at a throughput of 60 per cent."
KRPC  was originally designed to process both imported paraffinic and Nigerian crude oils into fuels and lubes products and was constructed by Chiyoda Chemical Engineering and Construction Company (now Chiyoda Corporation) of Japan. In December 1986, the design capacity of the fuels plants of the Refinery was successfully  debottlenecked from 50,000 barrels per stream day (BPSD) to 60,000 BPSD, bringing the total refinery installed capacity to 110,000 BPSD.
The operations of militants in the Niger Delta have affected both the production of crude for export and the transportation of crude to refineries, gas for the operation of thermal electricity plants, all of which have had devastating effects on the Nigerian economy.