Borno, Yobe on hold as PTAD starts North-East pensioners' verification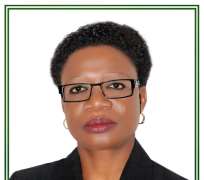 The Pension Transitional Arrangement Directorate (PTAD) has said that it is yet to finalize strategies for the verification of pensioners in Borno and Yobe States but would continue the next phase of verification for Civil Service Pensioners in four States in the North East.
A statement signed by the Directorate's Executive Secretary, Sharon Ikeazor, stated that the verification exercise in North- East would take place Yola, to cover pensioners in Adamawa State; Jalingo, for pensioners in Taraba State; Gombe, to cover pensioners in Gombe State and Bauchi, to cover pensioners in Bauchi State.
"Pensioners in Yobe and Borno States will be notified as to the dates and locations for their own verification as PTAD concludes strategy for the region," the statement stated.
The verification, which will take place from the November 28, will be used to sanitise government's pension payroll.
"Apart from identifying ghost pensioners and putting a stop to fraudulent payments, the exercise has facilitated the restoration of monthly pension payments to genuine pensioners previously removed from the payroll, including those who had never been paid any pension or gratuity, some for over 10 years post retirement," the statement said.
The statement said pensioners are expected to come along with all necessary documents including the original and photocopies of their relevant retirement credentials for the upcoming exercise.
"PTAD is equally aware of the Sick and infirm Pensioners and they are advised to contact PTAD at the centers to enable the mobile verification team reach their homes/hospitals for biometrics," the statement said.