Ignore Wike's deceptive politically-motivated road project flag-offs – R/S APC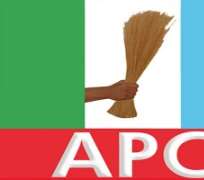 The attention of the Rivers State Chapter of All Progressives Congress, APC, has been drawn to the statements made by the governor of Rivers State, Chief Nyesom Wike at a so-called road construction flag off in Etche Wednesday.
It is unfortunate that the governor's grand deception train anchored at Etche this time around to deceive the good people of that part of the state with a phoney road project flag off, just as he did to the good people of Ogoni in the recent past.
The first test of the dishonesty of Wike's road project flag-off is that the governor never announces important elements of a road project such as length or distance, costs and phases of the projects. The consequence of that is that no one will be able to hold him to account if the flag-off packs up a day after or ends after a kilometre. Then the other bigger issue is that not even the Commissioner for Works knows the actual costs of such road projects and when they are expected to be completed
Etche people must follow in the footstep of Ogoni people who have since realised that the governor simply took them for a ride with the flag off of Sakpenwa-Bori-Kono Road and other roads in Ogoniland.
The solemn truth is that the governor simply embarks on his flag-off journey to nowhere just to deceive the people especially as rerun elections draw near.
Etche is big and has over 100 oil wells with some centres of high population density. If the governor is serious, he should go and flag off and execute several dilapidated internal roads that litter the Etche heartland begging for attention and not deceive the people with his politically motivated road project flag-offs especially whenever an election draws near.
In a related development, Gov. Wike at the road project flag-off in Etche accused the Minister of Transportation, Rt. Hon. Chibuike Rotimi Amaechi of having taken possession of rerun election results sheets from INEC. The governor claimed that he got the information from a member of APC who attended a meeting with the Minister in Abuja last Tuesday where the Minister made the disclosure.
We wish to tell Gov Wike that he is simply playing mind games because no such meeting took place and no one gave him any such information as he claimed. He is simply attempting to sow seed of discord and confidence crisis amongst APC members. Gov. Wike is merely being up to his mischief best and we would not descend to his abysmal political station by dignifying his childish and laughable statements.
Chris Finebone
State Publicity Secretary
23/11/2016