Nigeria retains interest rate at 14 %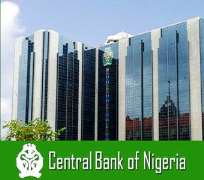 The Central Bank of Nigeria (CBN) has decided to retain interest rates at 14 percent, prompting protests from manufacturers who desired a lower lending rate so they could access credit and invest in their businesses.
The apex bank made its decision known at the end of the Monetary Policy Committee (MPC) meeting in Abuja yesterday, meaning the interest rate has remained unchanged in the last four months and would remain so till at least January 2017.
The MPC, in a unanimous resolution by its 10 members, agreed to retain the Monetary Policy Ratio (MPR) at 14 per cent; Cash Reserve Ration (CRR) at 22.5 per cent; Liquidity Ratio at 30.00 per cent; and the asymmetric window at +200 and -500 basis points around the MPR.
CBN governor Godwin Emefiele told journalists at the end of MPC meeting yesterday that 'considering the importance of price stability, and being mindful of the limitations of monetary policy in influencing output and employment, the committee decided unanimously in favour of retaining the current stance.'
He also said that 'The Committee observed that total foreign exchange inflows through the CBN decreased by 31.85 per cent, from $1,404.84 million in September to $957.37 million in October 2016. The decrease was due to lower crude oil and other government revenues in the period under review.'
The MPC also held that 'the limitations of monetary policy in reversing the current stagflationary condition in the economy, which it traced to supply and demand shocks. Members stressed the need for a robust and more keenly coordinated macroeconomic policy framework that would restart output growth, stimulate aggregate demand and rein in inflation expectations.'
The 'MPC urged the Federal Government to urgently assess the extent of its indebtedness to domestic economic agents and develop a framework for securitizing the debts in order to settle its outstanding domestic contractual obligations which cuts across all sectors of the economy. These accumulated debts have slowed business activities of economic agents; most of who are indebted to the banking system, thus compromising the integrity of the financial system. It also advised the Bank to commit to greater surveillance and deployment of early warning systems in managing the banking system.'