Nigeria: GDP shrinks further by 2.24% – NBS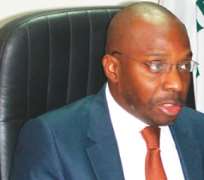 Contrary to projections of both monetary and fiscal authorities in Nigeria, the economic conditions appear worsening with the National Bureau of Statistics (NBS) latest report released today, showing worsening recession, with real Gross Domestic Product (GDP) steadily shrinking for three consecutive quarters of this year.
According to the NBS Nigeria's third quarter 2016 (Q3'16) real GDP shrunk by 2.24 per cent year-on-year (YoY), relative to a shrinking by 2.06 per cent and 0.36 per cent YoY recorded in the second quarter and first quarter 2016 respectively.
When Nigeria's economy officially entered recession after the second quarter 2016 negative growth, Governor of Central Bank of Nigeria, CBN, Godwin Emefiele, and Minister of Finance, Mrs Kemi Adeosun, both stated that the economy would begin to come out of recession in the third quarter of this year adding that growth would resume in 2017.
With oil production at 1.63 million barrels per day (mbpd) in Q3'16 compared to 2.17mbpd in Q3'15, oil sector real GDP contracted further by 22.01 per cent YoY (Q2'16: -17.48% YoY and Q3'15: +1.06% YoY).
The non-oil sector however grew, albeit marginally, by 0.03 per cent YoY (Q2'16: -0.38% YoY and Q3'15: +3.05% YoY) reversing the previous two consecutive quarters of negative growth.
Agriculture sector grew by 4.54 per cent YoY (Q2'16: 4.53% YoY and Q3'15: +3.46% YoY), the Manufacturing sector recorded further contraction, falling by 4.38 per cent YoY (Q2'16: -3.36% YoY and Q3'15: -1.75% YoY). This was due to the substantial contraction in the Food and Beverage (45% of total manufacturing output) and Cement (9.1% of total manufacturing output) sub-sectors. – Vanguard.