Shettima Visits Widow, Children Of Lt. Col. Ali, Presents N10m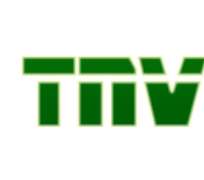 SAN FRANCISCO, November 20, (THEWILL) – Borno State Governor, Kashim Shettima, has presented N10million cheque to Samira, widow of army commander, Lt. Col Abu Ali killed in Malam-Fatori, headquarters of Abadam local government area in northern part of Borno State on November 4.
THEWILL recalls that Ali was commanding officer of 272 Task Force Tank Battalion until he was killed with some soldiers following an ambush by Boko Haram fighters.
Army spokesman, Isa Gusau, in a statement, revealed that Shettima met with the commander's widow, three children and surviving mother at Unguwar Sarki in Kaduna.
Shettima who visited the family residence of the late Ali instructed that the N10million be shared with N2m to the aged mother of the commander, N2m to the widow and N2m to each of the children in a fixed deposit.
"The late Lt. Col. Muhammad Abu Ali gave Borno everything," Shettima said
"He worked hard in leading troops to recover many communities and at the end he paid the supreme price by giving his life for us.
"The least we can do to him as government and people of Borno State is to not only pray for the repose of his soul but also to support those who depended on him for their livelihood.
"I am concerned about his immediate family .This money cannot replace his life. No amount can replace human life.
"We only want to support his family in the ways we can as humans. Please let us know if you need any more help.
"We will stand by this family and the families of our fallen heroes.
"I think one of the things that should console this family is the legacy the commanding officer left behind."
Story by Oputah David