Recession: Agents of IMF, World Bank infiltrate MDAs to enslave Nigeria — ASUU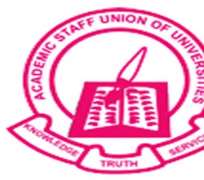 The Academic Staff Union of Universities, ASUU, yesterday attributed the current recession in the country to the surrendering of the nation's sovereignty by the government to the World Bank and International Monetary Fund, IMF, agenda which is geared towards impoverishing third world countries.
ASUU revealed that some agents of the IMF and the World Bank in the various Ministries, Departments and Agencies of government were on the pay roll of these world agencies.
The union also threatened to embark on a-seven day nationwide warning strike from tomorrow to press home the demands for payment of outstanding sum of N660 billion for revitalisation of public universities.
Briefing journalists yesterday in Abuja, the National President of ASUU, Prof. Biodun Ogunyemi, regretted that the country had surrendered its sovereignty to the IMF and World Bank.
Ogunyemi, who displayed a copy of the IMF working paper on 'Treasury Single Account (TSA) concept, design and implementation issues', argued that various policies by the development partners had failed to alleviate the economic challenges bedevilling Nigeria.
He said: 'At every point that government came up with policies that we felt will not advance the welfare and well being of Nigerians, we have always protested. Way back in 1986, when President Ibrahim Babangida introduced the SAP, Structural Adjustment Programme, debate, we were at the forefront and ASUU also came up with a document.
'We worked with the NLC (Nigerian Labour Congress) and came up with a document that Nigeria is not for sale, we rejected it. We led the campaign against SAP in 1986 but the government of the day went ahead and introduced SAP.
'The policies of SAP and programme of World Bank arrangements are products of leadership consensus. That consensus was about, let us package a programme for the third world countries such that they will be perpetually indebted to us.
'There is no where IMF and World Bank will give you loans and expect the country to pay back because if you pay back, it means you want to free yourself.
'It has been like that since 80s, it has been going that way, they have always been surrendering countries sovereignty to IMF and World Bank. Many workers in MDAs (Ministries, Departments and Agencies) are paid by the agencies of IMF and World Bank, for what purpose?'