Supporters Club charges Eagles to beat Algeria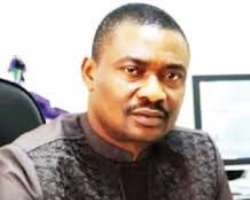 The Super Eagles have been urged to beat Algeria in Saturday's World Cup qualification game slated for the Godswill Akpabio Stadium in Uyo today.
Secretary of the Nigeria Football Supporters Club, Rev. Sam lkpea said Eagles must win the game to brighten their chances of playing in Russia 2018.
'It is a must win for Nigeria because beating Algeria would definitely place us in a vantage position in the group, 'he said.
Ikpea, who is aspiring for the national chairmanship position said the Supporters Club will be in Uyo in large numbers to cheer Eagles to victory.
'I want to say that with the renewed peace and unity in the NFSC, Nigerians and the world, should expect our usual spirited and infectious singing and dancing on that day. Remember, we are the 12th man on the pitch and we are set for victory,' Ikpea said.