On The Just Concluded 2016 Presidential Election In USA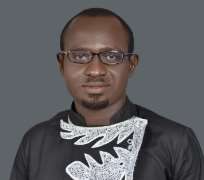 It is unarguably that Americans cannot easily forget two memorable dates(11/9 and 9/11) in their national lives. 11/9 is the date in 2001 when the late Osama Bin Laden launched one of the greatest vicious attacks against the American government and People ,whereas 9/11 is the date in 2016 when an opposition candidate,Donald Trump, was declared winner in one of the keenly- contested American presidential elections.There are so many things to learn.The whole world was shaken by just one country's presidential election because whenever America sneezes,the entire world catches cold.
THE PATTERN OF THE ELECTION
It was on a weekday hence no citizen of the country was deprived of worshipping his/her God because of the election in line with the American's creed of 'IN GOD WE TRUST'.This is unlike what we see in Nigeria where those who worship their God on Saturdays are deprived of either their rights to freedom of religion or their rights to cast their votes .To us ,it does not matter once neither the majority of Moslems( Fridays) nor the majority of Christians ( Sundays ) are affected .
It is purely unconstitutional and illegal for INEC to deprive the Seventh Day Adventist church worshippers and other Sabatarians of their inalienable rights to freedom of worship(religion) as contained in s.38 of the Nigerian constitution (as amended). Also,s.42(1a) of the same constitution while shedding more lights on the Right to freedom from discrimination, states that: A citizen of Nigeria of a particular community,ethnic group ,the place of origin,sex,RELIGION or political opinion shall not ,by reason only he is such a person be subjected either expressly by,or in the practical application of,any law in force in Nigeria or any executive or administrative action of the government ,to disabilities or restrictions to which citizens of Nigeria of other communities ,ethnic groups,places of origin,sex,RELIGIONS or political opinions are not made subject.
Also, I observed that American citizens were allowed to move freely while the election lasted,no snatching of ballot boxes or intimidation of eligible voters by the security agents sent by the ruling party.We did not see or hear of any financial inducement of eligible voters . No electoral officer ran to 'Mile one' police station to take cover. The date of the election was not shifted because of one trumped up security report to give more time for the ruling party and the election was not declared inconclusive even when one state like Alaska( 1,717,856 Sq Km) is bigger than Nigeria(923,768 Sq Km) in terms of total area .
HATE CAMPAIGNS
Each of the two candidates employed different strategies to out- manoeuvre each other.The CNN's pro-Clinton stance was so proverbial that people arbitrarily changed the 'C' to Clinton News network instead of Cable News Network .That tells you that hate speeches and campaigns are not only found in Nigerian . The presidential candidates were like trade competitors who are expected to evolve new strategies to outdo the other competitor(s) . Surprisingly ,when Donald Trump addressed his supporters after the declaration of the result,he thanked Hillary Clinton and her family for putting up a great fight . If it were in Nigeria the blame game would start immediately with statements that would incite the supporters of the opponent(s) .
Trump went ahead to call on all his political opponents to come and work with him .What a patriotic gesture? I immediately remembered during the twilight of Jonathan's administration when the then Minister of Finance and the coordinating minister of the Economy offered to advise the incoming minister of Finance concerning the impending economic doom,the APC members shouted her down ,called her names and labelled the government she served as a total failure .
Meanwhile,few months she left office we went into economic recession which the same set of people that refused to accept a professional piece of advice from a world class economic expert now made a vote-face to blame her and the government she served ,is that not madness? Earlier in his speech,Donald Trump truly pledged to be president of all Americans not our own political gimmick where we were deceived with ' I belong to no one and I belong to everyone' which was later interpreted to mean 'He belonged to the 97% that gave him the maximum vote at the detriment of the mathematically incorrect 5%(instead of 3%) .
NEMESIS
It was Dele Giwa that said that no evil committed by man can go unpunished,if not by God then by men,if not now then later ,for the victory of evil over good is only but temporary . It was under Obama's Democratic Party's government that Sodomy was not only legalised in American but also other countries in Africa were cowed to accept such obnoxious practice . They cited Fundamental Human Rights as their reason but I always ask always them if we can give Human Rights to ' animals'? Many religious leaders who refused to wed same sex couples were arrested,tried and convicted under Obama's government .
Also,in our 2015 presidential election , although Obama led government did not make any categorical statement with respect to the need to vote out Goodluck Jonathan but his body language supportend the much-touted 'Change'. Consider the politics that we all witnessed when Jonathan needed to buy fighter jets from America. American government under Obama,our own Kenyan brother, refused selling the jets to us, citing alleged Human Rights abuses by our Military as their reason .I then asked which one was worse , the alleged Human Rights abuses by our military or the terrorist activities by the Boko Haram sect? Surprisingly,the same government that refused selling fighter jets to us during Jonathan administration were sending its own military officers to train our military officers,what a deceit ? When Jonathan saw the shenanigans ,he immediately called for the withdrawal of such training of our military officers by the American government .
Obama government worked for change in our government and he was compensated with economic policies that made our naira almost valueless before the American dollar. However ,our God is the God of vengeance . Jonathan was sacrificed as a sacrificial lamb in the 2015 presidential election by international 'collaborators' and he maintained his slogan that 'His political ambition is not worth the blood of any Nigerian '. The God of vengeance has started His work, it started with an Enugu catholic priest who turned his December 31,2014 crossover night adoration service to an APC crusade ground where worshippers were admonished to vote for 'change' .He cited different sections of our holy book to butress his 'change' sermon. Jonathan kept quiet and never replied such a cleric . Few months after Jonathan left office ,the same change came to the priest as he was transferred from a juicy parish in GRA Enugu where he was a 'chief' priest to a suburban town(Emene) in Enugu metropolis where he would be under another priest so that his frequent travels to Abuja and his unguarded political and polarising statements,which are unbecoming of a priest ,would be properly and judiciously checked .
The same 'change' priest cried foul how those who CHANGED him from his former parish to a 'rural' parish wanted him to suffer as if the worshippers in the rural parish were not meant for his incessant 'change' sermons . Imagine a priest who was afraid of suffering like his master and saviour without realising the suffering Nigerian masses are currently passing through due to harsh economic policies of his 'change' government . This priest recently came out to tell Nigerians that our current economic recession is caused by the last administration even when this current government failed to borrow against its assests and to devalue our currency on time. That is exactly how these priests tell their followers that every self-inflicted problem is caused by one's enemies in the village or one's uncles and other members of the extended families .Nonsense!
That change Obama government desired for Nigerians has equally come to him.At least he will use the remaining two months of his administration to prepare his handover note knowing very well that an opposition party is taking over White House come January 20,2017. It is always good to taste one's soup before serving it to others. Let Obama feel the 'joy' of the defeat of the ruling party by an opposition party . Let Obama feel the 'joy' of handing over to a political 'enemy'. Let Obama taste the soup he politically cooked for many other countries .This change must continue to all nooks and crannies of the world. He can use these few months to legalise more ungodly acts in America.
DIVINE PROPHECIES
Nigerians have gone to all social media platforms to vent their anger concerning the prophecy by our own T.B . Joshua,the televangelist . Despite the non-fulfilment of his prophecy concerning the just concluded American presidential election ,I still hold him at high esteem. I am still confused just like few Nigerians . Did God change His mind barely three days He revealed the prophecy to T.B. Joshua as God did in Nineveh when he told Jonah to inform the people that Nineveh would be destroyed in few days but God later forgave the people and rescinded from His early decision ? I can only leave that to my realm of speculation .Earlier, Reverend Chris Okotie prophesied that Obama's party would lose the election due to ungodly practices that Obama's government legalised .I did not believe Chris Okotie's prophecy because I remembered when some of his supporters came to my university then and shared to us some radio cassettes as part of the campaigns for the 2003 presidential election .
In the recording ,Chris Okotie revealed how God had instructed him to run for the 2003 presidential election under the Fresh Party .He revealed how he had been divinely selected to win the election in order to save Nigeria .But that prophecy never came to pass and I concluded that the prophecy did not come from God because the gospel according to St Matthew 24:35 tells me that : Heaven and Earth shall pass away but my words shall not pass away . That unfulfilled prophecy made me not to believe his recent prophecy of how Donald Trump was divinely selected to be the next American president . Anyway,whether these men of God give their prophecies by following events on our social media platforms or by reading newspapers , I will leave that for God's sagacious judgement .
Finally ,I will challenge the Buhari-led government to sponsor an Executive bill that will amend relevant sections of our electoral Act that will allow for electronic voting if this government is truly out to fight corruption and not for selective justice and pursuit of personal vendetta .When each vote counts then each political leader will know that power belongs to the people and not the ruling party as any non-performing or corrupt politician can easily be voted out in the next election .No corruption is worse than the ruling party looking the other way when an election is rigged in her favour.
Dr Paul John
Port Harcourt,Rivers state,[email protected],08083658038
Disclaimer:

"The views/contents expressed in this article are the sole responsibility of

Dr Paul John

and do not necessarily reflect those of The Nigerian Voice. The Nigerian Voice will not be responsible or liable for any inaccurate or incorrect statements contained in this article."