IMO: S'COURT DELIVERS JUDGMENT ON JULY 16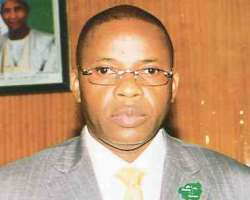 Imo State Governor Ikedi Ohakim
The Supreme Court will on July 16 deliver judgment in an appeal by Imo State Governor Ikedi Ohakim challenging the judgment of the Court of Appeal Abuja, which held that the All Progressives Grand Alliance's governorship candidate, Martins Agbaso, could challenge the cancellation of the April 14, 2007 governorship poll in the state.
The apex court fixed the date on Thursday in Abuja after parties in the dispute had presented and adopted their briefs of arguments on the formulated issues.
The Supreme Court will determine whether the Court of Appeal was right in holding that the Federal High Court has the jurisdiction to inquire into INEC's cancellation of the governorship election in Imo State.
Ohakim and INEC who are appellants in the suit are asking the apex court to set aside the decision of the Court of Appeal in Abuja made last year that Agbaso could challenge INEC's decision to cancel the election.
The two appellants argued before the Supreme Court that since a rerun had been conducted and a winner emerged, no court had the jurisdiction to entertain any suit on the cancelled poll.
Agbaso had sued INEC for cancelling the poll which he claimed he won convincingly.
He applied for an order of mandamus at a Federal High Court to compel INEC to announce the result of April 14, 2007 election in line with provisions of the Electoral Act, 2006.
Agbaso also aruged that the rerun of April 28, 2007 won by Ohakim should be voided on the grounds that INEC lacked the power to annul an already concluded election.
He told the court that both the Imo State House of Assembly and governorship elections were jointly held together claiming that INEC was fraudulent in cancelling the only the governorship election and upholding that of the House of Assembly.
He prayed the court to revalidate the governorship election in which he claimed he had won 24 out of the 26 local government areas of the state.