Semenitari delivered on her mandate at NDDC, Obuah hunted by conscience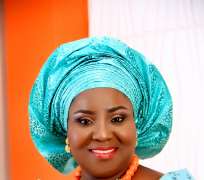 Immediate past Acting Managing Director/Chief Executive Officer, Niger Delta Development Commission, NDDC, Mrs. Ibim Semenitari, has asserted that she delivered on her mandate to reposition the Commission, saying that the latest attempt to rubbish her record of service was pre-determined. Semenitari said the campaigns would fail as her record of service while in NDDC is in the open.
Semenitari, who on Tuesday denied comments credited to Mr. Felix Obuah, the Rivers State Chairman of the Peoples Democratic Party, PDP, that the management of NDDC under her was a "disaster", rather said the records prove the contrary.
Semenitari not only repudiated Obuah's claims but qualified them as the cry of a man hunted by conscience.
Semenitari, who reiterated that as MD/CEO of NDDC, she served its 9 mandate states of Abia, Akwa Ibom, Bayelsa, Cross River, Delta, Edo, Imo, Ondo and Rivers States faithfully, and executed quality and visible projects, said the comments by a person of Obuah's character showed the degenerate condition of the Nigerian society. "If a man of Obuah's character and personality can open his mouth to access my stewardship in NDDC, then, Rivers State is in abyss and needs redemption," she added.
"Under my watch and stewardship, NDDC climbed off the valley of pariah that today banks, donor agencies, international development partners, contractors and vendors hitherto allergic to doing business with the Commission, are eager for a deal. The NDDC I met in December 2015 was isolated from the people of Niger Delta with contracts either abandoned or shabbily executed whereas monies had been paid. But today, through deliberate engagement and dialogue, we have returned it to the owners – the people. Dubious contractors no more have any space. It was a Commission which credit rating was Zero with abandoned contracts its trademark. But to the glory of God, under the 10 months of my service, we changed all that. Today, no contractor will ever abandon any NDDC project because we returned contractors' trust and lifted their confidence. No more will NDDC contractors deliver poorly executed jobs like the type Mr. Left at the University of Port Harcourt."
As for Obuah's accusation that her 10 months as MD brought nothing to Rivers State, Semenitari emphasised that Rivers State was the highest beneficiary in the total payment to contractors for completed and ongoing jobs, including roads under the Commission's emergency road repairs, aside being the only state that received large monthly returns into its Internally Generate Revenue, IGR, purse.
While citing specifics, Semenitari stated that whereas Rivers had 72 roads for rehabilitation under the NDDC Emergency Road Repairs programme, the second highest state had 34. She further disclosed that in the NDDC Post-Graduate Foreign Scholarship, Rivers had the highest number of beneficiaries over other states.
"On infrastructure, under me, work resumed on several abandoned projects in Rivers State awarded as far as 2009 that included roads, shore protection and youth empowerment. Such projects are still ongoing. One of the abandoned but critical roads we resuscitated is the Okrika ATC-Borikiri 3.65kn road with 3 bridges. This road links about 4 coastal communities in the Okrika area and when completed, will channel traffic off Aba Road and create a leeway for easier transportation for travellers to Abia, Akwa Ibom and Cross River States. Several Medical Missions were undertaken across the state to save lives, including our quick intervention during cholera outbreak in Akuku-Toru local government. We built and commissioned high-calibre security facilities and accommodation for specialist security outfits thereby aiding the fight against insecurity in Rivers State. In doing that, we were working to make Rivers State safer for business and sundry economic activities."
The former NDDC boss said Obuah owes Rivers people, but particularly the Governing Council, Senate, staff and students of the University of Port Harcourt, unreserved apology and restitution for his abysmal handling of the multi-billion Naira students' hostel allotted to the institution by NDDC under its regional development platform. Semenitari explained that for better choice of word, the quality of job Obuah delivered was a slap on the students. "I had expected Obuah to apologise to the school and students as well as NDDC. But true to the saying, a leopard cannot change its spots overnight."
Semenitari, an award-winning journalist and media manager, thanked President Muhammadu Buhari, GCFR, for giving her the privilege to serve Niger Delta people and the country, at large.
Bekee Anyalewechi
Special Assistant (Media & Communication) to Mrs. Ibim Semenitari
Tuesday, November 8, 2016