Indigenous Transport Owners Ass. Of Niger Delta Recommends Aeroponic Farming To Gov Wike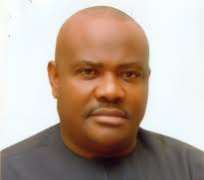 A call has gone to the Rivers State Governor, Chief Nyesom Wike to consider
introduction of Aeroponics farming as a strategy towards boosting the
agricultural potentials of the state.
The Call was contained in a proposal submitted to the Rivers State Governor.
Chief Barr. Nyesom Wike by the Indigenous Transport Owners Association of
Niger Delta [ITOAND) when the group paid him a visit in Govemment House,
on Monday 31st Oct 2016.
ITOAND President Prince Emmanuel Ogba said the Aeroponics farming
project if adopted, would bring a new revolution in the sector in view of it's high
yield, huge employment potential, adding that its all-seasonal feature is an
added advantage.
According to Ogba, if applied the state would not only be a major oil producing
state but a major agricultural producer in the West African Sub region.
He noted that Governor Wike promised to look closely into the idea.
Ogba also said, issues as State partnership with indigenous transporters to boost
transport system was also being presented.
The Governor was said to had promised the group loan revolving scheme to
enable them acquire more vehicles .
Signed
Prince Emmanuel Ogba
President