MMM is fraudulent, CBN warns Nigerians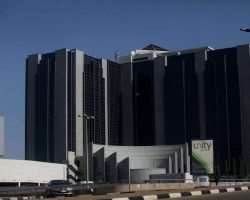 The Central Bank of Nigeria (CBN) has warned Nigerians against the use of MMM Federal Republic of Nigeria, a Ponzi scheme company.
According to a Punch report, the apex bank gave the warning when its head of the consumer protection department  Kadija Kassim while speaking during a mentoring programme for students of Government Secondary School, Suleja.
, said the activities of the scheme is not regulated by any institution. Kassim referring to the scheme as 'wonder bank' cautioned Nigerians on patronizing activities of the MMM scheme which stands for Mavrodi Mondial Moneybox.
Many Nigerians have been lured into MMM which functions as an online investment scheme. The scheme, through its campaign allows a monthly investment return of 30% for every investor.
But Kassim said the scheme is fraudulent and is not supported by any business model. "We have heard about the activities of MMM, but I want to warn you against it because they are wonder banks that are not regulated. Desist from their activities because they are fraudulent," Kassim said.
Speaking on the theme of the year's world savings day: "Don't save what is left after spending, but spend what is left after saving", Kassim said such approach would assist in the needed awareness for savings.  "The World Savings Day is a tradition created with the objective of stressing the importance of savings for modern economies and individuals alike. "The primary objective is to increase awareness on financial literacy among various segments of the general public to sensitize them to the importance of saving, earning a livelihood, inculcating a savings habit, and generating employment and entrepreneurship for personal and national development," she said.