Abuja Uber partners on strike over poor earnings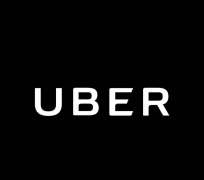 Over 150 transport service providers working in partnership with Uber in Abuja are on strike over low earnings and poor incentives.
Some of them took to Twitter on Monday to express their grievances using the hash tag #UberAbujaStrike.
One of them who spoke with our correspondent via the handle @ijebuPrincesss explained that they had made some suggestions to the company to make service delivery easy for both riders and drivers.
However, she said the company refused to meet with them to iron out the issues and reach a compromise after email had been sent to the company.
According to her, their profits had become insignificant due to the high cost of fueling their vehicles, maintenance and low fares Uber charged Abuja riders.
She explained that when Uber started operations in Abuja, N220 was fixed to attract riders, an amount lower than the N450 base fare in Lagos.
In addition, she said to be more competitive, Uber charged N3000 for airport rides when other drivers charged N5000, making demand for airport trips to rise and profits to dwindle for the partners.
She said, 'To go to the airport from town in Abuja, the average fare is about N5000. When Uber came, it made the fare N3,000. For whatever you do, Uber takes 25 per cent. To make it up for the partner, Uber said for every trip we take to the airport, it will give another incentive of N3,000. After a while, they took away all the incentives. By the time you calculate cost of fuel to and from the airport, you will realise that you have not made anything and there is wear and tear on your car.'
Due to time wasting and insensitive attitude of some riders, she said it was suggested that, 'a sensitisation of riders either through the App, SMS or email should be done on the maximum time allowed for a driver to wait for a rider. The waiting time agreed was five minutes. An addition of penalties of some sort for waiting was also suggested.'
Other suggestions are, 'Trips to be started and / or cancelled automatically after five minutes. Value of wait time be increased to N30 per minute, based on the fact that Abuja fares are already too cheap. Base fares to be increased to N300, the base fare increase had already been requested but turned down, so this will be a re-visitation of this issue. Airport trips should be increased to N4,000, and peak hours should be removed  from the airport incentives. '
Another partner complained that some Uber drivers risk their lives and had been victims of robbery in the past because there was no means to verify the identity of the riders.
She said, 'For security and protection, it was suggested that picture verification of riders be added to the App just like that of the drivers, and that a form of identification is requested at the rider's pickup.