4,403 Ebonyi teachers fail certificate screening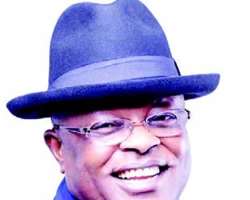 The Ebonyi State Universal Basic Education Board has said that a total of 4,403 primary schoolteachers in the state failed a test conducted by the board.
The leader of the board's investigating committee, Prof. Anthony Ani, announced this in Abakaliki, the state capital on Friday while presenting the committee's report to the board.
Ani said that over 9,000 teachers were screened during the exercise; out of which, 437 of them had Teacher Training II certificates and that more than half of the population of primary schoolteachers in the state were without original certificates .
He said, 'The board should, as a matter of urgency, compile the names of teachers, especially those who presented statements of result, testimonials, and photocopies and forwarded such names to acclaimed graduating institutions for verification and authentication.'
Ani also called for concerted efforts to revamp basic education in the state and recommended that teachers with severe medical challenges should be advised to seek medical attention with government support or be retired from the system, in line with government regulation.
Receiving the report, the chairman, Ebonyi State Universal Basic Education Board, Chief Hyacinth Ikpor, said the government was poised to sanitise the education sector and assured stakeholders that the report would be implemented to the letter.
The state Commissioner for Education, Prof. John Ekeh, described the report as appalling, stating that teachers without requisite qualifications would be shown the way out.
'The truth is that those who are not qualified to be in the classrooms would be shown the way out while those carrying false certificates will be prosecuted,' he said.