Protesting workers again shut down FMC Owerri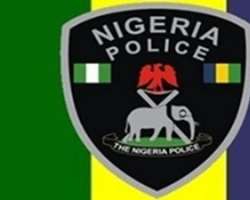 The Federal Medical Centre in Owerri, the Imo State capital, was on Wednesday shutdown for the second time by workers in the establishment who trooped out to protest against the return of the embattled Medical Director of the establishment, Dr. Angela Uwakwem.
A detachment of armed policemen from the Imo State Police Command cordoned off the premises and fired several teargas canisters at the workers, causing them to scamper for safety.
In the course of the protest, at least one person was beaten and arrested by the police.
Policemen at the hospital also impounded the workers' public address system and other musical instruments and moved them to the Command Headquarters, Owerri.
It was gathered that the relations of the patients on admission, made frantic efforts to move their loved ones to alternative hospitals.
Some of the workers, who spoke to our correspondent, expressed shock that at the development.
The workers and their unions in the establishment had turned against Uwakwem, accusing her financial malfeasance and anti-labour policies.
When contacted on his mobile phone, the Commissioner of Police, Mr. Taiwo Lakanu, confirmed that he sent his men to FMC to enforce a directive from the Federal Ministry of Health.
'If the workers are aggrieved, they should go to court. They do not have a right to stop their fellow worker from doing her job,' Lakanu said.
As of the time of filing this report, policemen were still stationed in and around the hospital, while all the departments have been shut down.
Uwakwem did not pick her calls when our correspondent tried to reach her for comments. Agency report