2011: JONATHAN CAN CONTEST —OKUROUNMU, IJAW GROUP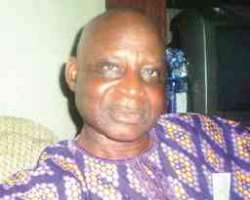 Dr. Femi Okurounmu
The Secretary General of a Yoruba socio-political group, Afenifere, Senator Femi Okurounmu and the Ijaw Media Forum, have faulted the zoning arrangement of the Peoples Democtratic Party, saying the President Goodluck Jonathan can contest 2011 presidential poll.
Okurounmu and the President of the Ijaw Media Forum, Mr. Asu Beks, said this in separate interviews with our correspondents just as just as the National Publicity Secretary of the Afenifere Renewal Group, Mr. 'Yinka Odumakin, and the Secretary General, Nigerian Supreme Council for Islamic Affairs, Dr. Abdulateef Adegbite, said zoning bred incompetence.
Faulting the zoning arrangement in the PDP, Okunrounmu said, 'It is ridiculous and does not promote democracy.'
The Afenifere secretary stated that Jonathan could contest the 2011 presidential poll. He said, 'In the United States, where we copied the presidential system from, when a president dies or vacates office, the vice-president who takes over is the presidential candidate of the party in the next election. When we copy a system we should not basterdise it.'
Speaking with one of our correspondents in Lagos , Beks noted that the current zoning arrangement of the PDP would not take the country anywhere.
He said, 'The PDP zoning will not take Nigeria anywhere. The zoning that will take Nigeria to the promise land is the one that will come from the Almighty God. Look at the emergence of President Goodluck Jonathan- from nowhere, he became deputy governor; from nowhere, he became governor and also in the same vein he became vice-president to Acting President and now President.
'The Almighty has zone 2011 to Jonathan and so we should listen to what God is trying to use this man to do for Nigeria.'
Beks said since independence, the country had been largely ruled by leaders from the Northern, adding that the South-South should be allowed to take their turn beyond the brief period currently under the control of Jonathan.
The National Publicity Secretary of ARG said zoning had never produced the best result for the country.
Odumakin, who spoke with one of our correspondents on the telephone said, 'I have never been an apostle of zoning. I believe in competence and the best among us should be allowed to rule us.'
Also, Adegbite said zoning arrangements had always discouraged the emergence of the best candidates for sensitive offices in the country.
Adegbite, who spoke with one of our correspondents in Abeokuta on said he had always opposed such arrangements as they denied the country to opportunity 'to tap the skill and expertise of its brightest citizens for the development of the country.'