NDYC Chides FG On Release of Chibok Girls.
… Faults Govt. On 3% Percent VAT.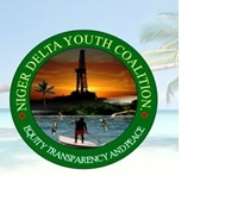 The Niger Delta Youth Coalition, NDYC has said the release of the 21 Chibok girls should not distract the government and people of the country from the teething problems of economic recession, militancy in the Niger Delta and the unrest in the North East.
National Coordinator of NDYC, Prince Emmanuel Ogbawho stated this in Port Harcourt while speaking to news men, opined that Nigerians should thank God for the release of the 21 Chibok girls and not the federal government that has denied any payment of money for their freedom.
Prince Ogba called on the Buhari led government to step-up efforts to release the remaining over one hundred girls in captivity.
He noted that the federal government should think of how to revamp the economy as Nigerians are facing hardship as most people don't even have food to eat.
Prince Ogba faulted the present fight against corruption by the Buhari administration, saying it is lopsided and challenged the government to make public what has been recovered and how the money is being used.
He also faulted the federal government's position to create additional Three Percent Value Added Tax (VAT) to the current five percent with the three percent set aside for the rehabilitation and reconstruction of the north-east of the country.
The NDYC boss warned that such move could cause more agitation in other parts of the country such as the Niger Delta where the people are dieing daily as a result of the militarization of the area under the guise of fighting militants who are agitating for the development of the region.
Signed​
Prince Emmanuel Ogba
National Coordinator
08035055715