Red Media Africa Adds Uber Account To Its Impressive PR Portfolio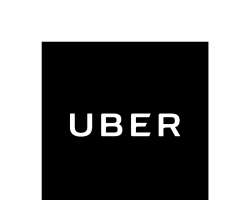 Red Media Africa has been announced as Uber Nigeria's official PR agency. This new addition to Red Media Africa's PR portfolio follows a streak of impressive wins over the last one year that has seen the agency win and manage several accounts including Facebook, Nigerian Breweries and Union Bank.
Earlier in the year, Red Media Africa won the Young PR Agency of the Year award at the 2016 Marketing Edge Brands and Advertising Awards. With this new win, the agency stands firmly on top of the list of brands looking to reach out to the Nigerian and African youth.
Red Media Africa's mission which has always been to reach and influence the largest number of African youth at any time has been a major factor that has helped it attract top brands like Uber and Facebook in the past few months.
"We are really excited to be working with Uber. For us at Red Media Africa, we align our brand with companies whose products and services help people become more and do more," said Sola Obagbemi, Senior Manager, Communication at Red Media Africa while speaking about the win. "Uber is a poster example as their impact on the tech ecosystem globally has been nothing short of outstanding. We are excited to manage the company's communication as it enters a new growth phase and helps more Nigerians move from one point to another."
Red Media Africa will lead on Uber's communication, relationship building activities and activations in Nigeria and Ghana as the company looks to expand its operations and help millions more Nigerians move from one point to another without hassles.
About Uber
Uber's mission is to help people get a ride at the push of a button - everywhere and for everyone. We started in 2009 to solve a simple problem - how do you get a ride at the touch of a button? Six years and over two billion trips later, we've started tackling an even greater challenge: reducing congestion and pollution in our cities by getting more people into fewer cars.
The Uber network is now available in over 475 cities in over 75 countries spanning 6 continents. To request a ride, users must download the free application for Android, iPhone, Blackberry 7, or register for Uber at http://www.uber.com/go .
About Red Media Africa
Red Media Africa ( http://www.redmediaafrica.com ) is the PR & Empowerment Marketing division under the parent brand, RED.
It focuses on using inspiration, empowerment and action to help brands and organisations connect with their audiences, enhance their bottom-lines and lead in their industries.
It has 6 major practice areas: Corporate Practice, Technology Practice, SME Practice, Governance Practice, Faith Practice and the International Practice - with work for brands across Nigeria, Ghana, Kenya and South Africa.
RED owns the continent's largest portfolio of youth media brands. Its Content Division holds brands across TV, radio, online and events including Y! Magazine,YNaija.com, Rubbin' Minds, #YTech100 and the The RED Summit. It also anchors a development firm, The Future Project, which projects include Africa's leading youth platform, The Future Awards Africa, HowCanIGetInvolved.com and Aiki.ng, which is run in conjunction with Microsoft. ‎