Video: PRAISE by PRINCE4GOD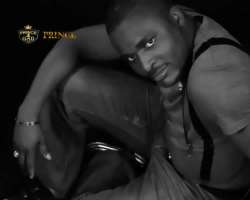 OFFICIAL BIOGRAPHY OF PRINCE4GODPRINCEWILL EGHOSASERE OGEDEGBE popularly known as PRINCE4GOD – is a Nigerian born artist based in the Republic of Ireland. An indigene of Benin, Edo State, Nigeria, he came into the streamline of music at a very tender age. Because of his love and quest for music, Prince4God joined his church choir where he started singing and playing drums. He attended the Immaculate Conception College in Benin City and soon joined a singing group called "CHILD OF GOD". He then went on to study Polymer Technology at the Federal Polytechnic, Auchi, Edo State. This was where he met his lifelong partner to whom he's now married and are blessed with a wonderful son.
He is highly endowed with a sonorous voice, a Gem that God has gifted with the spirit of lifting burdens from people's lives and destiny. He's kind of music is empowered to empower you, turning your very mourning into DANCING, your tears to JOY and your pieces to PEACE.
His love for music was his motivation into the conception and creation of an ACAPELLA group called "ADDICTED TO JESUS" (A2J). He later moved on to join another singing group called "THE BLESSED COMFORTERS" where the GRACE of GOD has opened so many doors of opportunities for him to be a blessing to so many lives and also to the body of CHRIST through his singing ministry. Since then Prince4God, Has always soared from one level of his musical career to a higher altitude.
Prince4God has had the opportunity to minister in Nigeria, the Republic of Ireland and few other European countries, following the release of his debut album titled PRAISE, in July 2009. "PRAISE" the album, which was Co-produced by Prince4God and Yn Hitz and recorded, mixed and mastered at Shaki Studios, Dublin by Yn Hitz.
The successful release of the debut album PRAISE and subsequent Video of the hit track PRAISE in 2009 has launched him as one of the well respected and recognized performing gospel music artist in Ireland. Same year, he performed at the Art-I-am Gospel Music Show, Kirk Franklin Live in Dublin and Music Collision (Which was co-produced by his Record Label, Urban Flow Records), amongst others. He received an award at the first God's Generals award ceremony in Dublin, in recognitions of his contribution to the Gospel music scene in Ireland. He has also worked some Entertainment companies like Baffles Ent. And Kashflo Ent. Just to mention a few.
He is officially signed under the record label Urban Flow Records and Managed by P4G Entertainments Dublin, Republic of Ireland.