Patient With Kidney Crisis: Adamawa Govt. Releases N4m To Hamma Whose Kidney Was Removed By Doctor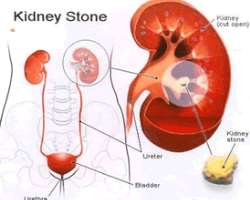 The Adamawa state government has ordered the release of N4 million to Aminu Kano Teaching Hospital (AKTH) for the treatment of Isa Hamman whose Kidney was recklessly removed by a surgeon in Yola.
This was disclosed on Friday when officials visited the hospital to ascertain the level of the treatment of state kidney patient.
Leading the delegation to the hospital on Friday, Garba Ahmed, permanent secretary of the state ministry of health, said Mohammed Bindow, governor of the state, had directed the ministry to pay the money into the account of the hospital for the treatment of the patient fending when the kidney transplant will commence.
Garba said the state government had also given N1 million to the relations of the patient who are currently staying with him in the hospital.
Ahmed alongside top medical doctors from the state also visited Mohammad Mijinyawa, the acting chief medical director of the hospital, and briefed him their mission to the hospital.
Ahmed said the government would continue to support the patient to ensure the success of the transplant for his speedy recovery.
He also visited the patient at the male surgical ward before their departure to Yola.
Speaking also, Mohammed Mijinyawa, acting medical director of Aminu Kano Teaching Hospital, commended the state government for its concern on the issue.
"Of all the places but the state government decided to choose AKTH for the treatment of the patient. We will make sure we give you the best to ensure his speedy recovery," Mijinyawa said.
He said the hospital which started kidney transplant in 2002, had so far successful conducted 35 kidney transplant.
Aliyu Abdu, consultant nephrologist, said the patient came to the hospital with infection, adding that was why we had to battle for his life first.
He attributed the delay in transplant to lack of suitable donor pointing out that most of those brought by the patient are not compatible.
He described transplant as a team work, stating that "The matter does not stop at transplant as the patient has to be on drugs for life".
Disclaimer:

"The views/contents expressed in this article are the sole responsibility of the author(s) and do not necessarily reflect those of The Nigerian Voice. The Nigerian Voice will not be responsible or liable for any inaccurate or incorrect statements contained in this article."