IMT Enugu upgraded to degree-awarding institution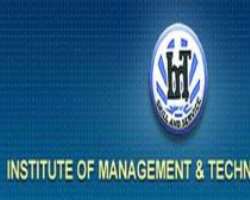 Enugu State government has approved the upgrading of Institute of Management and Technology (IMT), Enugu, to be a degree-awarding institution. The commissioner for information, Godwin Udeuhele, disclosed in an interview with the News Agency of Nigeria in Enugu on Monday.
Udeuhele said the move was to reposition the age-long institution to meet the demands of the 21st Century needs, saying, "The Enugu State executive council has recently approved the upgrade of the Institute of Management and Technology (IMT), Enugu, to a degree-awarding institution.
"This is meant for the institution to meet the educational, socio-political and economic needs of the state,'' he said. The commissioner said that the council would be sending a bill to the House of Assembly to do the necessary amendment to the law establishing the institution.
"In line with this decision, the council has directed the Attorney-General and Commissioner for Justice, Miletus Eze, to draft a bill to be forwarded to the Enugu State House of Assembly for necessary action.''
IMT came into existence under the then East Central State of Nigeria Edict number 10 of 1973 promulgated by the Administrator of East Central State – Ukpabi Asika.