MIZEN FAMILY HOLD PEACE SERVICE FOR MURDERED TEENAGERS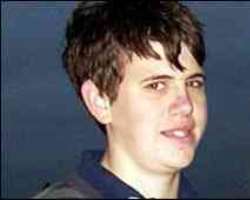 The Prince of Wales will be among the guests at a service for victims of violent crime organised by the family of murdered teenager Jimmy Mizen.
The Building A Legacy of Peace event at Westminster Cathedral marks the second anniversary of the 16-year-old's death in a London bakery.
It comes after a week which saw two teenagers murdered in the capital.
The Jimmy Mizen Foundation charity, set up after his death, said the event was a national call for peace.
Jimmy bled to death the day after his birthday when Jake Fahri, 19, threw a glass tray at him in the Three Cooks bakery in south east London, severing an artery in his neck.
Fahri, from Lee, where his victim also lived, was given a life sentence for the murder in 2009.
A more peaceful life is what most of us desire, there is far too much anger and confrontation
Mizen family
Building peace from murder
Since the killing Jimmy's parents Margaret and Barry Mizen have tirelessly campaigned against violent crime.
Mrs Mizen told the BBC: "Obviously the service is for me to remember my son – it was his 18th birthday yesterday.
"But it is also about everyone else who has been killed."
She continued: "We want this to be an ongoing thing – I don't want any other mothers suffering as I have suffered."
Mr Mizen said: "The only long term answer is education. The perpetrators of these crimes have a history – they did not just turn to killers in an instant.
Barry and Margaret Mizen have become knife crime campaigners
"We must not dismiss young children who are being nasty – we need to work on what we can do to prevent them from being thugs."
They created the Jimmy Mizen Foundation which funded two "Jimmybuses" for local scout groups.
The service is the second commemorative event arranged by the family.
Among the invited guests are families of other victims, including 10-year-old stabbing victim Damilola Taylor and young actor Robert Knox, who was killed outside a bar in south-east London.
Representatives from the police, social services and education departments will also be attending.
In a statement, Jimmy's family said: "A more peaceful life is what most of us desire, there is far too much anger and confrontation and the usual response is to say 'they' must do something, as if it was that easy a problem to solve.
Murders decreasing
"There is no 'they', it is 'we' and there is not one single solution but many varied things that need to happen, and an acceptance that we will work for peace is a good beginning."
Recent BBC research found a 30% decrease in the number of teenagers murdered across the UK.
In 2008, 72 people aged between 10 and 19 were murdered, while 51 died in 2009.
This year, 11 teenagers have been murdered in the capital – eight of those have died in the last six weeks.
Last Wednesday, Nicholas Pearton, 16, died in his mother's arms after being stabbed and beaten as he tried to flee from up to 10 attackers in Sydenham, south London.
Another teenager, a 19-year-old man, was stabbed to death near Finsbury Park Tube station in north London on Saturday night.