FG Plans Intervention Fund For Mining....As Minister Unfolds Plans For States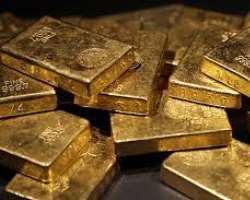 The Federal Government would soon make available an intervention fund to be accessed by serious-minded operators in the mining sector.
The Minister of Mines and Steel Development, Dr Kayode Fayemi, disclosed this, while addressing participants at the opening of the National Council on Finance and Economic Development (NACOFED) in Abeokuta, Ogun State on Tuesday. He said the intervention fund would be sourced from the National Resource Fund.
The National Resource Fund is 1.6 per cent of the Federation Account, set aside for Agriculture, Solid minerals and water resources.
According to Dr Fayemi, President Mohammadu Buhari had already given approval to the ministry of Mines and Steel Development to access part of the fund.
The Minister whose paper at the conference "The Non-oil Sector as a sustainable alternative in enhancing revenue generation", attracted many questions from the participating state commissioners of finance, said funding had remained a major challenge in the sector.
Dr Fayemi was however optimistic that access to the mining intervention fund coupled with funding to be provided by Nigerian banks would help lift the sector.
The Minister lamented that the past administration had denied the sector the opportunity to access the Natural Resource Fund, which according to him were used for some other fraudulent causes other than the purpose for which it was set up.
Speaking further, Dr Fayemi also announced that state governments are now beneficiaries of the 13 percent derivation from mining revenue.
"This is a significant shift, that signposts our commitment to facilitating a win-win situation for all stakeholders", the Minister said.
In deepening the ministry's partnership with the state government, the Minister said arrangements have been concluded to establish a Council of Mining and Mineral Resources, which would be a quarterly forum involving the minister, commissioners responsible for mining and natural resources at the states as well as other relevant government officials.
"The forum would be an avenue to discuss pertinent issues on the mining sector, which is of concern to the federal and state governments. It will also allow us to track progress on agreed areas of collaboration", Fayemi said.
The Minister also unfolded the ministry's plan to set up zonal offices of the Mining Cadastral Office, so that its operations get closer to the states.
"Finally, we will equally work with states to find commercial means for them to co-invest alongside private companies to bring mining assets to market faster and more profitably."
The minister assured state government that the right regulative frameworks were being put in place to ensure that investors comply with global best practices in resource extraction by integrating all relevant protocols on environmental conversation in the conduct of mining and all related business.
"This is why ecological justice is one of the major planks of our approach to the repositioning of the solid minerals sector." The minister added.
Olayinka Oyebode
Special Assistant (Media) to the Minister
Olayinka Oyebode
SA (Media) HMSMD
Tel: +2348023072779, +2348069003820
BB: 24fc5b40
Twitter:@yinkaoyebode1