Abuja Beauty Queen Nneze Richard Has Been Officially Decrowned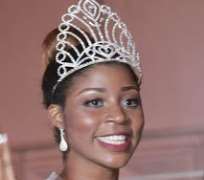 Nigeria Beauty Queen Nneze Richard Agu of Miss Independence Nigeria 2015/2016 has officially been decrowned...
The Ex Beauty Queen Nneze Richard has been having issues on loyalty and disrespect for the brand she was representing...
Nneze Richard who is well known in Abuja Clubs has been going to courtesy visits with the organization sash and crown without the consent of the organization...
The peak of the whole controversy was after the whole Abuja audition drama when she stormed the audition ground with police personnel to disrupt the audition & after that she also made false publication about the pageant CEO...
According to the report we got, Nneze Richard seize to be a queen henceforth...
Read her official dethronement letter below...