Exclusive interview APLSCD Coordinator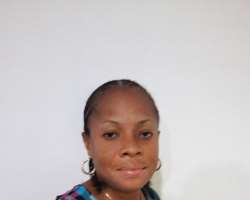 Good Day Ma, You are the Coordinator of Association of Persons Living with Sickle Cell Disorder, can you give us an insight on the association and her recent activities.
APLSCD is an association built on love, passion, care and solely based on the welfare of its survivors. This association officially declared her activities to the society on Sept. 12 with Anambra walk to Life, a program that draws the consciousness of the people on the sickle cell scourge and ways to maintain a healthy lifestyle. It was an opportunity to bring to the knowledge of the society and the government in particular that there existed a sickle cell law enacted in 2002 to cater and protect the welfare of persons living with sickle cell disorder.
Hitherto to the program, the law though enacted was inactive, and it was pertinent to awake the society on the need to resuscitate the law as lives of persons living with the disorder were dying daily and these lives could have been saved if this law was active.
From the first program of September 12, the association continued her sensitization with related bodies in the cause, which include the church, social groups, and health bodies. The Association, in everywhere it founds herself took it as a mission to speak about the sickle cell scourge and enlighten people on the disorder, from its management, causes to the prevention. As there are no vaccines to cure the disorder, it was pertinent to inform the victims of this disorder on the best ways to maintain a healthy lifestyle and avoid having crisis, also it enlightened intending couples on the need to be aware of their genotype
In the last one year, the association has achieved a lot. The association, which statistically has over 700 members has provided for over 200 of these members with a surgically equipped first aid box, over 250 school fees paid and over 70 persons have received varying degrees of empowerment packages from the association. In a bid to alleviate the psychological pains some members undergo in their homes, the association has rented houses for these members who have been driven out of their homes due to neglect by their parents.
The Association also in the last one year acquired a sickle Cell Clinic that caters for the medical needs of her members, This clinic was a product of Prince Engr. Arthur Eze's support, who out of his magnanimity built and donated the clinic to the association and also defrayed the medical registration costs of all the members of the association, making it easier and cheaper for the members to access medical attention from the clinic.
In a bid to ensure that the sensitization campaign is not daunted, the association has adopted various media strategies in carrying out her campaign. Prominent among these strategies is a book on sickle cell, which the association published and is spreading across all primary and post primary schools and churches in Anambra State, as it believes that literacy, and grounded knowledge of the disorder would go a long way in abating the scourge.
Your association is peculiar to receiving support from Government Churches and Individual Donors, can you tell us how these bodies in their individual ways have been of support and through what ways your association have been able to access these supports.
The association has received support from some Churches and Individual donors, prominent among them is Bishop Paulinus Ezeokafor of the Awka Catholic Diocese, who was the first person to donate a reasonable amount of money when we started in 2015, the money was used to defray the cost for the purchase of the first set of surgically equipped first aid boxes for the association. Bishop Ezeokafor also donated food stuff for the association, as Christmas and Easter celebration gifts.
Archbishop Christian Efobi of the Aguata Anglican Diocese is another clergyman I can never forget and would always run to at any time. He is one of the clergymen that regardless of his tight schedule gives us attention each time we call on him. He constantly donates to the association and even raise money from parishes across his diocese to ensure that the association is never in lack.
Fr. Cosmos Ebebe is another staunch foundational supporter of our cause. He has stood by us in all times and has provided both, materially, spiritual and psychological aid for the members of the association in any way he can. Hon Chief S.Nwobu-Alor is our board chairman and another secret donor towards the association cause and his donations has saved a lot of lives in numerous instances. He was one who gave us his financial support right from our beginning and saw us through the rigorous registration processes. He also ensured that we got the best of medical attention regardless of how urgent it is. On numerous occasions he has come to our aid even when all hope was lost. The Arch Bishop of Catholic Diocese Onitcha also Recently Queued in the support to the cause.
Former Governor of Anambra State, Mr. Peter Obi is one if not the first individual outside the association and the church to support the association. His donation came to us as a big surprise and it came at a time we needed but never expected it. According to him he had followed the campaigns of the association, and felt it worthwhile to add his own support to the sensitization that had become viral.
We have also received support from the wife of Anambra State Governor, Chief Mrs Ebelechukwu Obiano, as she has empowered some of our members and supported us financially through her CAFÉ initiative.
Prince Engr. Arthur Eze is another philanthropist that has stayed true to our cause, and have left mountain legacies in the course of our campaigns. The oil magnate built and donated a sickle cell specialist clinic for the association, and also ensured that our medical bills are not a problem to us.
Few days ago you had a press briefing where you said that your Association would stop her support for members of a particular region, The Aguata Council Area in particular, could you clarify on the reasons for such decision?
It wasn't a personal decision but a unilateral decision of members of the association. Membership in the association cuts across various council areas, and most times the support we get are not enough to cut across all members from these local governments. Thus, whenever we receive such supports we place priority on the members from that particular council Area where the support originated, since most of the donors feel they are helping their kin with the donations they give. Unless in cases where the members from the originating support has recently received benefits or packages from the association, or in cases where there are members with urgent needs, then the considerations could be altered.
The auxiliary Bishop of Awka Diocese,Most Rev. Dr Jonas Benson Okoye was the one that made the utterance that sparked off the situation. He made shocking utterances when we met him few days ago despite our several humble appeals through our correspondence, and he said and I quote "I cannot be coerced into charity". Even after I drew his attention and explained that it is not even about the money but the psychological pain of these members, he still went ahead to say that since they warned the parents of these wards before marriage and they neglected the warnings, that they should suffer the consequences.
The Bishop's utterances added clarity to the rumours that some parish priests who have been sympathetic to our cause suddenly stopped being supportive and with the excuse that a higher authority did not approve of them raising funds in their churches through second collections.
And i asked myself, What if I turn around to tell my members that they should not be coerced into going to churches, giving offerings, or having mercy on people just like the bishop did?
So far we have suffered enough trauma on the negative impression created by some of this mischief makers and political aides that our Association has been hijacked politically, and it becomes funny as to the clarity of these hearsays, because recently we published our financial activities and the total expenses was more than any support we received from an individual donor , Government or any organizations. In fact the Grand total of the financial statement was bigger than the donations we have received so far, because I raised money from friends and also through the help of our board chairman at our nascent stage.
The auxiliary bishop is trying to pitch us in bad light with the Catholic Bishop of Awka Diocese, as he has always claimed that it's the bishop's responsibility and directives to give charity not his. It is worthy of note that some priests from these region has on numerous occasions brought their sickle cell members to us for upkeep, and we spend a lot on these persons without collecting anything from the priests. People should be cautious with these men of familiar spirits, and such actions as this is the reason why people no longer have regards for the bible verse that says touch not my anointed, and take to crime as serious as Kidnapping them and Robbing them because the so called anointed are the ones polluting the land.
Also, I posit that the residential chaplains in the State Government House should be reposted yearly, so that excessive familiarity and political affiliations that lead to certain peculiar incidents could be averted, like the one which happened few weeks ago where a Clergyman who is a chaplain with the State House chose to spread defamatory messages online against Mr Peter Obi, only to deny that he was not the originator but was only sharing the message. What is the difference between the originator and the sharer? Is the defamatory message the church catechism doctrine or bible verses he should be sharing?
I urge the Religious high ranking authorities to caution these clergymen who rope their paths with politics to the extent that they can no longer decipher good or bad, or being used as tools for political defamation.
Don't you think it is rather painful for these members who would stop receiving support due to the prelate statement who is not even a member?
Yes you are absolutely Right my dear, as hard as the decision was, we discovered that we are faced with risk of losing my people to frustrations and granting the prelate his wishes by doing the same thing for letting my people to suffer the consequences of one Man's guilt, just like the Society is punishing Sicklers to Carry the Cross of our parents ignorance. After the news broke out, we received inundating calls and messages as to APLSCD position on the situation, and we realised after much considerations that we would be achieving the Bishop's aim of keeping these persons helpless, as it is not their fault that such utterances were made.
This is the reason why we need psychological therapists so that we won't be acting out our emotions. Considering that our situation makes us impulsive and spontaneous. Thus, a psycho Therapist would help guide our emotional tone levels in situations like this.
I wish to apologise to my beloved members who felt the psychological pain of the news of the stopped support that it was rather an emotional statement that came out of the frustration and psychological pain of the Primate's unreasonable utterance, and after considerations with calm minds. APLSCD have resolved to retract her earlier position on the situation. We now leave it to God who called him into his own vineyard and whom we together serve.
However, we urge the Prelate to reconsider his stance on charity toward my people, and remedy the situations of persons with the disorder as his flocks, Even if it means sending catechists and marriage counsellors under him to go for genotype educational training, That alone could be the little he can contribute in his own way, Since he is allergic to lending a Shoulder for APLSCD.
This same Bishop in an earlier print publication in 2015 praised the Association's efforts in combating the sickle cell scourge through sensitization and Advocacy. What do you think might have gone wrong for him to make the recent utterance?
Yes, Those revelations coming from a priest Whom we respected and adored for initially having our interest at heart, i indeed learnt a lot from him during that interview of the said publication where he exposed the whims and caprices of most Fraudulent NGOs which alerted us on the Agonies of the victims in the society. He also advised us that partnership with the church remains the only solution in reducing the numerous scam faced by the sickle cell patients therefore it was both psychologically and emotional traumatizing to see him make such utterances boldly to our faces. I think his utterance was informed based on his political affiliations and support for the party of his choice. This strange Ordeal started from the very day we received donation from former Gov. Peter Obi, and the day I vehemently opposed people who were calling Distinguished senator. Uche Ekwunife a prostitute. Even if Ekwunife was my Enemy, I would never let anyone call a fellow woman a prostitute for an unjustifiable Reasons, Because as a Moral Crusader it is my duty to preach against such an immoral and disrespectful attitude towards a mother. APLSCD is an Association with no political affiliations, and can receive support from anyone and anywhere. We have no interest with our benefactor's political Status or Hierarchy, and the Association can never be used for any political battle or campaign. We shall always write about those who support our cause for the records and will also pray and book masses for them as we always do, and no amount of politicking,oppression or chagrin would stop us.
It must be noted that I had a job before I started the sickle cell advocacy, and persons should not expect me to grovel before them. I once had an honourable and most respected career but resigned on health ground before now, I was a media consultant and I am still very much into the media business, and my personal dealings should not be Associated with that of the Association. Their pain is that the Association has been exposing all their trending mode of operation and would not sing their praises as other sycophants, so they have resorted to this utterances, hoping to break us emotionally and psychologically. Some of those pervert have formed a group, from within which they kick us from all corners.
Also, it should be noted that I had a strong moral upbringing from childhood and have not forgotten the morals I learned from my school then, Holy Rosary College Enugu, Through Chief Mrs. EU Onwuagha of Otolo Nnewi, So it is quite baffling to now see my tutors or supposed spiritual leaders living in dissonance with the morals they instilled in me. I have great respect for Men of God Especially the Bishops, because I was trained by one, Bishop Gbuji, bishop emeritus, through the then Diocesan Sec, Monsignor Anthony Iloanusi of Enugu diocese, and as a Girl Child my moral crusade started during my days at high school and cannot End now because of some selfish politicians.
I urge my members to be steadfast in the Lord and worship God who created them. They should not be carried away by the some of those deceitful and evil minded Clergy men, and they should be ready to face any situation mother nature brings along with in the guise of any man, They are already known fighters and should never be deterred in the struggle.
Also I wish to Appreciate the kind efforts of the Bishop of Awka Diocese, Most. Rev. Paulinus Ezeokafor and also pray him to listen to our plea for a Chaplain as it would aid us psychologically and spiritually, as we believe that most of these utterances, altercations and bad blood could be avoided if we had a chaplain who would be mediating on our behalf.
And to the some of the clergies, they should retreat and review the reasons for their being called to the vocation and should take it seriously, as a lot of persons could be led astray by their actions and inactions