2Face Clears Air On Political Ambition, Says He Can't Just Accept Anyhow Appointment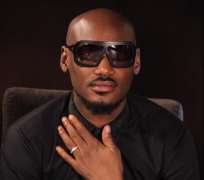 Popular Nigerian music star, 2Face Idibia has indisputably been involved in peace advocacy programmes in recent times.
The singer through his channels of peace advocacy has urged Nigerian youths to shun off violence over time.
Although, 2Face is so conversant with saying he's never interested in becoming a politician. But from his words in a recent chat with Thenetng, the 41-year-old 'Enter The Place' crooner may be having a change of heart.
According to him, "Whether we like it or not, politics affects all of us so for me I want to see it work, I want to see a Nigeria that's more than Dubai. I want tourists to be able to come to Nigeria for vacation, that's what I visualise and hope for."
He further added, "Though I don't think I'm cut out for politics except if it's a political appointment that doesn't involve me going to campaign for something and even at that, it has to be something I have knowledge about, I can't just accept any appointment for the sake of it."