Kilo One Set For 2016 Radio/Club Tour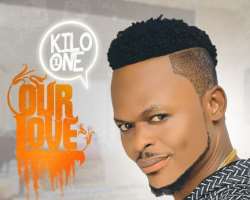 Rave of the moment and sensational artiste, Lawrence Uwaifo popularly known as Kilo One is set on a tour of radio and club tour across the country.
The tour is expected to take place throughout the month of October starting with Cool FM Nigeria @CoolFMNigeria.
The upwardly mobile entertainer, Kilo One, has continued to soar with 'Our Love', his new single produce by 2Jo.
Kilo One said the song can help to relax the frayed nerves of Nigerians, particularly as the country currently faces diverse socio-economic challenges.
"Our love' is a beautiful song with Highlife turns, containing words of inspiration, motivation, love that will encourage the country and individual to be better people.
"My dream is to inspire the world through my song, therefore I decided to do a song that contains inspirations and motivational words to help the people grow from headship, poverty and molestation.
"I realise Nigeria are happy people, and love dancing, with 'Our Love' you can't stop dancing, I am making that also my selling point," the award winning artiste said.
The tour will also visit stations like
UNILAG FM 103.1 @UnilagFM_1031.
THE BEAT 99.9FM @Thebeatfm999FM
EKO 89.7 FM @Eko_897FM
RhythmFM @937RhythmFM
LAGOS TRAFFIC RADIO @Lagostraffic961
STAR101.5FM @Starfm101.5
WAZOBIA FM95.1 @wazobia_fm
SOUNDCITY RADIO 98.5 @soundcity98.5FM
You can follow Kilo One on instagram/Twitter @kiloone2 and Facebook as KILO ONE.