Broadband: NCC rakes in N47bn from spectrum licencing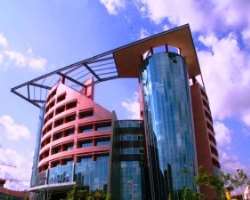 The Nigerian Communications Commission (NCC) said that it realised a N47 billion from spectrum fees in 2015.
This is even as it disclosed that mobile broadband penetration in the nation's telecommunications industry had reached to 20.95 per cent, noting that mobile devices penetration has great potential in accelerating the growth of economic activities in all sectors of the economy.
The Executive Vice Chairman of NCC, Prof Umar Danbatta, who dropped the hint at a media interactive session on Tuesday in Abuja, said that in the last 15 years of telecommunications liberalisation, the telecoms regulator had generated over N500 billion in spectrum fees and licensing into government coffers.
Danbatta, in his first progress report of implementation of the Commission's 8-Point Agenda, stressed that efficient allocation and usage of available spectrum has become essential in deepening broadband penetration because over 99 per cent of telecoms services in Nigeria are offered through wireless means.
He explained further that the broadband was the future of telecoms and that the regulator was committed to engendering broadband momentum.
He listed the objectives of the Commission's 8-Point Agenda which was unveiled in February this year as including, facilitation of broadband penetration, improvement in quality of service, optimisation of benefits of spectrum, promotion of ICT innovations and investment opportunities, facilitation of strategic collaboration and partnerships, consumer protections and empowerment, promotion of fair competition and inclusive growth; and regulatory excellence and operational efficiency in the industry.
He said that though, Nigeria is targeting 30 per cent broadband penetration both for fixed and mobile by 2018, the commission has committed resources towards deployment broadband services across the country with some significant
impact.
He explained that general telecoms industry broadband penetration both for fixed and mobile were estimated to have risen from 10 per cent to 14 per cent in the last one year.
'The active mobile broadband penetration, released by the Broadband Commission for Sustainable Development shows that Nigeria has reached a penetration of 20.95 per cent. Equally, on the percentage of Internet penetration, the country has reached a milestone of 47.44 per cent to South Africa in the continent,' Danbatta said.