3 Things To Know About Angelina Jolie And Brad Pitt's Divorce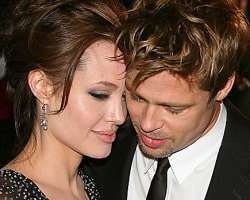 Hollywood power couple shocked the entertainment world on Tuesday when news hit the front pages that Angelina Jolie had filed for divorce from Brad Pitt.
The couple referred fondly to as 'Brangelina', got married in August 2014 and two years and a month later, the shit has hit the fan.
Brad Pitt has confirmed the news of the impending divorce and said in a statement, "I am very saddened by this, but what matters most now is the wellbeing of our kids," "I kindly ask the press to give them the space they deserve during this challenging time."
Sources say Angelina Jolie wants full custody of their couple's six children and wants no spousal support from Brad Pitt!
There's also a nasty rumor making the rounds of an affair between Brad Pitt and co-star, Marion Cotillard.