Economic Recession: With Informed Policies, Nigeria Can Survive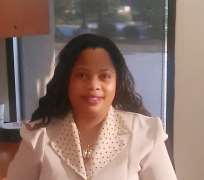 It is not a pleasant situation at all, as Nigeria faces recession; many businesses are in dire straits, consumer demand in the pits and banks refusing to extend credit. Presently, businesses struggle to survive, unemployment and redundancy striving, while entrepreneurs are now winding down.
For Nigeria's economy to be revamped, her government and citizens must go out and work hard. Prayers and bold pronouncements are not enough. Call it political uncertainty, name it economic recession or chronic poverty level, the fact remains that the Muhammadu Buhari-led administration is yet to find a way around the harsh economic situation, which has subjected Nigerians to groaning and lamentations over the past one year.
But one thing remains sacrosanct, hope is not lost. With our collective responsibility and sincerity of purpose, the government as well as the citizenry can still turn the tide for good. For example the country can still foster short term measures to reflate the economy by paying all contractors and award new contracts.
The country's economic team must be proactive enough to relax border controls, allow food importation to reduce food price inflation. The present administration needs to work on making food available by lifting bans on food items. Currently, Nigeria is not producing enough food for the citizens.
Even United States of America still imports food and other necessities from other countries to meet up with her shortfall. Most of the foodstuffs in USA are imported, one can freely see products from Chile on most of the produce and fruits. Despite the fact that the United States has some of the longest coastlines of any country in the world, the nation still imports more than 90% of fish and seafood, according to the National Oceanic and Atmospheric Administration. The United States has imported 792.9 million pounds of beef so far in 2016.
Government of Nigeria must express intervention in rural economies through rural infrastructure initiatives like the defunct Directorate of Food, Roads and Rural Infrastructure (DFFRI). These initiatives will unlock recovered corruption money. President Buhari needs to invest heavily on infrastructure and create favourable business environment, especially through sound macro-economic policies on long term measures, they should domesticate the production of those items that were banned from accessing Forex.
International Monetary Fund (IMF) forecast that Nigeria's economy would probably contract by 1.8 per cent in 2016 may not be completely true. For some of us who have been following IMF very closely, the monetary body's forecast was that Nigerian economy will now grow at a much slower pace than South Africa's, which is expected to grow at 0.1 per cent in 2016.
It also reported that the economy would contract for the first time in more than two decades as it adjusted to foreign-currency shortages, lower power generation and weaker investor confidence, etc. Speaking professionally, recession was a period of general economic decline, typically occasioned by drop in stock prices, increased unemployment, and decline in housing/property market. It is usually caused by inflationary pressure, high interest, dampened consumer demand and falling real wages (reduced purchasing power due to inflation).
The USA went through same and came out stronger. In fact, the United States is still recovering. Therefore Nigeria cannot be an exception, but the rules of the game must not be flippantly abused; government must make necessary amends and above all purge its cabinet of deadwoods who are practically clueless and inefficient. This is where political patronage must no longer count, but competence and real hard work that are result-oriented.
Suffices to advice further that President Buhari needs to urgently rework the Treasury Single Account (TSA) policy; the blanket implementation of TSA which squeezed cash out of the banking system contributed to decline in the economic growth. Consequently, the fall in oil prices, insecurity in the Niger Delta region and strict control over land borders also contributed to this problem. However, the need to restructure the country cannot be over emphasized. It is highly needed and as a matter of urgency too.
Princess Omolola is a seasoned financial expert based in Atlanta Georgia, United States. She currently works in one of the leading banks in USA.
Disclaimer:

"The views/contents expressed in this article are the sole responsibility of

Princess Omolola

and do not necessarily reflect those of The Nigerian Voice. The Nigerian Voice will not be responsible or liable for any inaccurate or incorrect statements contained in this article."