Letter to the Editor: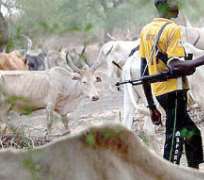 Herdsmen attacks: Ekiti option not an enduring solution
I have seen a number of commentaries praising Ekiti State's anti-grazing law signed recently as the solution that will ultimately curb the menace of herdsmen attacks. Such reactions typically emanate from a lack of understanding of what the real issues are. And that is the danger of pandering to populist sentiments which, essentially, is how the Ekiti State grazing prohibition law could be described.
Governors neither have powers over the police nor any arms-bearing law enforcement agency. The result is governors' seemingly lack of capacity to deploy the police in a manner that serves the purpose of deterrence and prosecution of criminals. It is one of several ills arising from Nigeria's flawed federalism. Given such scenario, how effective can the Ekiti State anti-grazing law be with a police force whose allegiance is to the inspector-general of police – and not the governors?
Many observers have been drawing parallels between the step taken in Ekiti and some South-east states, urging governors in the latter to take a similar hardline stance. But beyond the media buzz such extreme step creates and the sentimental yearning it feeds, there is hardly any tangible benefit thereof. We should be scandalized by the inability of the police – and the federal government to whom it is answerable – to protect citizens and not be outraged that a governor has refused to succumb to an emotional crowd baying for reprisal.
* Uchenna Nwuzo, a public affairs analyst writes from Agbani, Enugu State