Fed Govt approves more external borrowings to kick-start economy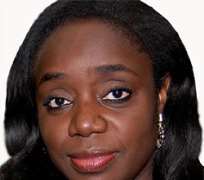 The Federal Government says it is focused on how to turn around the nation's economy despite the staggering economic situation, which has pushed inflation to a double digit of 17.1.
The declaration followed on the heels of the submission by the National Bureau of Statistics that the economy was technically in a recession.
But at the end of the Federal Executive Council Meeting presided over by President Muhammadu Buhari, the Minister of Finance, Mrs. Kemi Adeosun, admitted that though it was the worst possible economic season for Nigeria, the government was not confused about what to do in order to salvage the situation in the interest of Nigerians.
Adeosun said, 'It's the worst possible time for us. Are we confused? Absolutely not. How are we going to get ourselves out of this recession? One, we must make sure that we diversify our economy.
'There are many people who want us to keep on relying on oil. We can see what happened at the output data of the oil and gas sector. What's happening in the Niger Delta has dragged down the GDP of the entire economy.
'We're too dependent on oil whereas 87 percent of our GDP should be non-oil. So let us drive those other areas.
'We have to invest in capital projects. No, we are not confused; the times are confusing but we are not confused.
'We are extremely focused. We know that if we can just bear and get through this difficult period, Nigeria is going to be better for it.
'If we rely on oil and the price of oil remains low and the quantity of oil remains low, we can't grow. We have to grow our non-oil economy.
'I think we that we have a long way to go. We're not confused and we're not deceiving ourselves that everything is rosy. It's not. It's a difficult time for Nigeria but I think Nigeria is in the right hands and if we can stick with our strategy.
'We still have some adjustments to make. I think we need to make some adjustments in monetary policy. It's quite clear we do and we will do that. We're working on that. We need to try and find a way to support the manufacturing sector better and we will do that.'
Joined by her counterparts from Information and Culture, Agriculture, Mines and Steel Development and Education, Lai Mohammed, Audu Ogbeh, Kayode Fayemi and Adamu Adamu, respectively, Adeosun also revealed that FEC approved external three-year rolling borrowing plan.
She said the borrowing plan which will be transmitted to the National Assembly for its approval will be concessional loans average with interest rates‎ 1.25 percent, four to seven year moratorium, 20 years to pay.
The Minister disclosed that the borrowings would come from agencies such as the World Bank, African Development Bank, China EXIM Bank, and other development agencies like Japanese International Cooperation Agency (JICA) and Eurobonds.
Adeosun said that the loans would be applied to strategic sectors that will help to revive the economy.
She cited the case of the Ministry of Solid Minerals, which had already procured a World Bank loan of $150million to enable it to strengthen its capacity and generate revenue from the sector.
Wednesday's FEC also approved a new roadmap for solid minerals which seeks to grow the mining sector for a better GDP for the country.