TerraPay Expands Footprint In 32 Countries In Europe
.....Acquisition Expands Global Footprint And Fast-Tracks Entry Into 32 Markets In The European Economic Area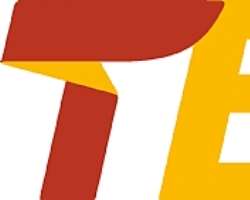 Amsterdam, Netherlands – 29th August 2016: TerraPay , a mobile-first international network, announced, it has completed the acquisition of UK-based Pay2Global Limited, following regulatory approvals. In an outright purchase, TerraPay has acquired 100% of Pay2Global for an undisclosed amount.
Pay2Global is a regulated digital international money transfer company with passporting rights into the European Economic Area (EEA). One in five migrant workers – approximately 50 million people – live and work in Europe, making the region home to a quarter of global remittance flows1.
The acquisition helps TerraPay instantly scale its service footprint in the 32 countries of the EEA, accelerating growth by expanding the reach and the range of its money transfer products.
TerraPay is building global payment infrastructure for low-value cross-border transactions. The service interconnects mobile wallet service providers, financial institutions and money transfer operators in key send and receive markets. In this respect, the EEA markets are highly complementary to TerraPay's international money transfer network in Asia, Middle East and Africa and will add new source and receive locations and some of the world's largest and fastest growing corridors.
Commenting on the acquisition Ambar Sur, Founder and CEO TerraPay, stated; "We are now open for business in the UK and the EEA, among the world's top markets for remittances. Strategically, the acquisition provides a smooth passage into key European markets and would drive increased adoption of the TerraPay platform globally."
Clive Shelton, Director Pay2Global, commented; "We are delighted to have contributed to TerraPay's ambition to provide low-value cross-border remittances in full compliance with the AML/CFT regulations. We look forward to linking up with other participants of the scheme to terminate transactions and providing our customers with low-cost convenient way to send and receive money".
Following the acquisition, Pay2Global will be rebranded Terra Payment Services (UK) Limited and will commence services to key markets in Asia and Africa within the current financial year. Of the total USD 110B of remittances sent by migrants living in Europe, an approximate two-thirds (USD 73B) are sent to developing countries outside Europe, creating a sizeable addressable market for TerraPay2.
Notes – 1: Source: IFAD
2: Source: IFAD
About TerraPay
TerraPay, a mobile-first international payment network, has been founded with the vision to send money to any mobile. Based in Netherlands TerraPay is incubated by Mahindra Comviva, a global leader in delivering mobile financial solutions, and is a part of the USD 17.8 billion Mahindra Group.
TerraPay interconnects mobile wallet schemes, money transfer operators, remittance service providers, financial institutions, and the card associations to create a "one network" for secure and seamless trans-national movement of funds. The network facilitates a broad transaction set; peer-to-peer transfers, e-payments and government disbursements.
TerraPay supports standard open APIs for integration with any regulated remittance services provider. As a regulated financial services network, TerraPay offers services beyond core transaction processing, including routing and processing and assumes end-to-end responsibility for regulatory compliance, foreign exchange management and funds settlement.
Terrapay Services (UK) Limited is registered and regulated by the Financial Conduct Authority (FCA) in the UK.