The Murder Of Barr. Ken Atsuete, The Need To Readdress And De-emphasise Issuance Of Police Report (Police Treatment Permit) To Gun Related Victims And Our Failed Healthcare System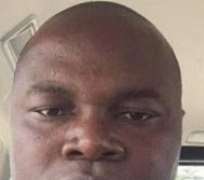 The Leadership of Ijaw Youth Council received the barbaric murder of Barr. Ken Atsuete with great shock. We are still wondering what could have led to this insane act to warrant his life. Most surprising was the fact that he did not die immediately going by public account.
He was rather abandoned by onlookers due to fear of been implicated or arrested by the police, which is ordinarily the norm in this country. He may also have been saved if only our primary, secondary and tertiary medically institutions were functional and at an approximate distance, as so to speak.
On the other hand is the incessant strike by our medical Doctors that is now a reoccurring decimal in this Country and the lack of attention on our healthcare sector by the government. A worrisome situation that leaves the citizens with no option but to patronise private medical centres that are quite unaffordable and completely outrageous on the poor masses.
While we ponder over over this irreplaceable loss, we equally frown at the fact that the Nigerian police could not take possession of the victim and the responsibility in seeing to his survival when he was first brought to them. Rather, they only issued Police report (Treatment permit) to the good Samaritans to take him to the hospital.
In other climes, Police also embark on humanitarian services and should always save life first before investigation. The police at any instance represents the government, and as such could secured his treatment in that capacity, be it in government or private owned hospitals if they had rendered a helping hand at the circumstance.
It is in our opinion that the issuance of Police report (Treatment permit) should be readdressed and deemphasise by the Inspector General of police, not by mere lip services in public. There must be a deliberate collaboration with the Nigerian Medical Association, National Orientation Agency, other human right organisation and faith based group to properly inform the public to freely assist any citizen in distress.
Finally, we call on the Inspector General of police to change the orientation of the Nigerian Police to offer medical help to any victim first, not to see the issuance of Police report (Treatment permit) as the first priority. He must also ensure the perpetrators of this evil act are arrested and prosecuted in line with the law, to serve as deterrent to other misguided and vulnerable youths.
The insecurity in Rivers state and other parts of Niger delta should be given a special attention, as intelligence gathering isopj a critical strategy in crime prevention, if result must be achieved.
Signed
Comrade Bristol-Alagbariya Emmanuel T.J,
National Secretary General of Ijaw Youth Council (IYC) Worldwide.
08035503925