SIS: Ngige urges unemployed to register on job portal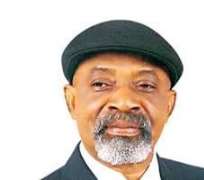 Sen. Chris Ngige, the Minister of Labour and Employment has called on unemployed Nigerians to register at the online job portal of the Social Intervention Scheme (SIS) of the Federal Government.
In a statement issued by Mr Samuel Olowookere, the Deputy Director, Press in the ministry on Sunday in Abuja, the minister made the call over the weekend, while inaugurating the National Directorate of Employment (NDE) School-to-Work Programme in Calabar.
He said that it was imperative for all unemployed Nigerians to register at the online job portal in order to benefit from different categories of programmes which government was offering.
'You must register to benefit from the Social Intervention Scheme. Unfortunately, as we speak, by last week, the portal has only recorded about 1.2 million persons.
'We expect more persons to have been registered in the portal before our screening exercise; the registration on the portal is Npower.ng.org. The portal closes Aug. 31, which is just few days away.
'For those who are not computer literate, we advise state governments to encourage them by using local government chairmen to move into local government areas to register the unemployed persons there.
'So that they can qualify to be considered for the scheme. Each state of the federation is expected to recruit about 1, 500 persons,'' he said.
Ngige, however, said that the School-To-Work programme was a renewed vigour by the ministry to catch them young.
The minister said it was also a bold attempt to build a future Nigeria where white-collar jobs would be unattractive.
'We are building a generation of Nigerians where creative thinking, self-confidence and dignity of labour will challenge the prevailing unemployment scourge.
'We are building a generation of Nigerians who will not only create wealth with their hands, but are proud employers with skills from hands that God has given them, ''he added.
Ngige said that the programme which was a two-month vacation creative job learning scheme, was organised for students in JSS 1 to SSS 2 classes in order to provide them with early skills.
He added that this set of students would graduate to higher skills training during the next vacation, while others succeed them.