Fed Govt launches fresh campaign against Naira abuse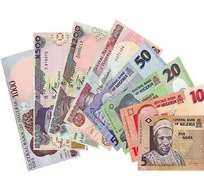 The Federal Government, through the National Orientation Agency (NOA) and the Central Bank of Nigeria (CBN), is to launch fresh grassroots campaign against abuse of the national currency.
Angered by what it described as high rate of abuse of the Naira by Nigerians, especially during social gatherings and in markets, the government said there was the need to deepen public sensitisation with regards to respect for the currency.
Already, the NOA Director-General, Garba Abari, had met with the Governor of CBN, Godwin Emefiele, where they deliberated on proposed initiative on communicating government monetary and economic policies to citizens.
In a statement issued by the NOA Deputy Director of Press, Mr Fidel Agu, on Wednesday, the NOA boss hinted that the various narratives in the public space concerning the nation's economic challenges and government policies in tackling them had informed the collaboration between the CBN and the agency.
According to him, the collaboration will enable NOA to communicate monetary and other economic policies more effectively to the public in accordance with its mandate.