We'll use cutting edge technology to capture 100m un-banked Nigerians: SunTrust Bank MD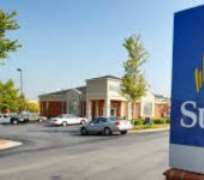 Suntrust Bank will deploy cutting-edge technology to attract more than 100 million un-banked Nigerians, into the banking sector, its Chief Executive, Muhammed Jubrin, has said.
According to him,this is in line with the Central Bank's goal of encouraging savings culture among the populace.
" It is unfortunate that we have just about 30 million Nigerians within the banking sector, as captured by the BVN…this is alarming when we consider the number of Nigerians that should have bank accounts. We are determined to use technology to attract more Nigerians into the banking sector. We are very positive that this is possible and with the success in the Telecommunication sector, we are sure, that our mobile banking applications will entice millions of able Nigerians into the sector," Jibrin said
The bank chief said further with more than 113 million functional telephone lines are now being used by Nigeriansthe Management of the new bank hopes that their aim of banking millions of unbanked Nigerians, using technology is achievable.
He promised that the bank will "…bring banking to your home rather than make you come to us…We will be everywhere but we will be nowhere…We will offer telephone, mobile and Internet banking underpinned by the traditional banking ethics of probity and integrity."
The bank's competitive edge will be the strong reliance on technology and the bank will be encouraging customers to access its services from the comfort of their homes and offices and as such the bank will not be engaging in a proliferation of branches.
"Our services will be available to our customers 24 hours daily, seven days a week and from anywhere in the world where there is a good Internet service.
"Even our data centre is outsourced, this way we will not have the overbearing requirement to put on the generator at our locations," he explained.
By adopting a branchless strategy, SunTrust will save the N100m-N120M required to build a modern branch and the about N2.5m it costs to run the generators at a typical bank branch, he added.
Customers of SunTrust will be encouraged to use any bank ATM because the bank will not be charging them the fee charged by other banks for using ATM machines belonging to other banks.
According to the CEO, "we will not be emphasising physical security as we are making serious investment in cyber security instead."
On the focus and strategy of the bank, the CEO said: "Over 90 per cent of banking transaction are being transacted electronically worldwide. Banking is no longer where you go to… the only financial institution that can stand in the future is no longer those with physical branches but only by banking services that will be driven by technology and therefore most customers of tomorrow will no longer be interested in going to the banking halls