Government to Focus on Capital Expenditure to grow the Economy : Minister of Finance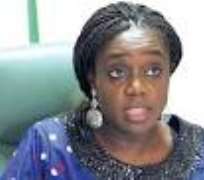 This Government is focused on Capital Expenditure, long time Asset and solve some fundamental under investment in Local Infrastructure that would grow the economy. The Minister of Finance, Kemi Adeosun made this known in an interactive session with journalists in Abuja on Friday.
This focus she said is because the country has all the ingredients such as favorable climate, work force and vast agricultural land space. The Minister also said that the country's reliance on oil in the past had blinded it to industrial and infrastructural growth.
"We need to develop our local economy. Wake up economic patriotism, so as to favor local producers."
" Look for alternatives to importation " she said.