EDO 2016: PDP Leaders In Ologbo Disown Party, Join APC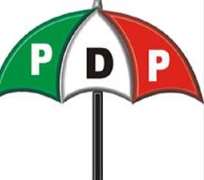 August 20, 2016 – The Chairman of PDP forum in Ikpoba Okha Local Government Area, Hon. Kingsley Abu, has led a delegation of PDP ward leaders and executives from Ward 9 and 10 in Ologbo to join the All Progressive Congress (APC).
Hon. Abu, who is also the Ward 10 Chairman, said the people of Ologbo have decided to back the candidacy of Godwin Obaseki and vote massively for the APC in the September 10 Edo gubernatorial election due to the credibility of the APC candidate and record breaking performance of Governor Adams Oshiomhole.
Speaking on behalf of the Ologbo community, the Ikaye Atariumogun of Ologbo, Prince Johnson Atseleghe, in his defection speech noted, "We strongly believe in the crusade for the continuity of the APC administration in order to sustain the level of development in the state."
Prince Atseleghe, a representative of the riverine communities in Edo State said the decision to support the APC governorship candidate was due to the legacies of the Oshiomhole administration, which include regular payment of workers' salaries and massive infrastructural development, including building of schools, hospitals and roads across the state.
In his response, the APC governorship candidate, Godwin Obaseki, assured the people of Ologbo that when elected governor he would ensure that more teachers are recruited and posted to the area, and that a dedicated teachers' residence will be built close to the school so as to lessen the transportation burden and ensure easier access to the schools, enhancing the teachers' productivity and boosting the academic performance of the students.
"We are committed to improving the quality of education so that, upon graduation, our children and youths have the basic training and skills needed to venture into entrepreneurial enterprises. To do that we will train and employ more teachers for the schools within the community, and we will also build a teachers' residence in the area so as it make it easier for them to access the schools and discharge their duties more effectively."
Obaseki, who has a background in investment banking and wealth creation, promised to attract investors to Ologbo and ensure safety of the waterways. The APC candidate also promised to make women an integral part of his administration noting that the economy of any nation rests on the shoulder of women.