Union Bank launches free Stallion WiFi Hotspot for commuters along Admiralty Way, Lekki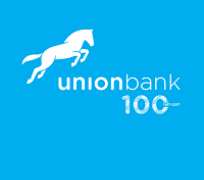 Union Bank of Nigeria Plc. in conjunction with CBC Netcomms, launched Stallion Hotspot - Nigeria's first street WiFi network on Wednesday, August 10, 2016 at Road Chef Drive- Thru, Lekki, Lagos.
Stallion Hotspot is the Bank's initiative to provide free and fast wireless internet connection for residents, visitors and commuters and is available on and around Admiralty Way, Lekki, Lagos.
"In this mobile age, we need to stay connected to loved ones, businesses and the world in general. To this end, Union Bank customers can carry out their transactions in real-time via UnionMobile. Stallion Hotspot is another simpler and smarter solution to help our customers and communities do more of what matters while on the go" said Ogochukwu Ekezie- Ekaidem, Head of Corporate Affairs & Communications at Union Bank while speaking on the launch of the hotspot.
Olu Fadairo, Sales Manager of CBC Netcomms said "Stallion Hotspot is a unique solution as it has been deployed in an uncontrolled, open-air environment and is arguably the first metro WiFi service in West Africa. As with all innovations, we will continue to optimize the service and are available to support users on 09094998830".
New Stallion Hotspot users are required to login and register, after which they are prompted with a SMS to their registered phone number with a one time password (OTP). Returning users simply log in with their registered email address and password to access free connectivity.
With over 700 ATM centres across Nigeria and secure mobile and online banking platforms - UnionMobile and UnionOnline, the Bank continues to adapt to the rapidly changing social economy to better serve its current and prospective customers.
About Union Bank Plc.
Established in 1917 and listed on the Nigerian Stock Exchange in 1971, Union Bank of Nigeria Plc. is a household name and one of Nigeria's long-standing and most respected financial institutions. The Bank is a trusted and recognizable brand, with an extensive network of over 300 branches across Nigeria. In late 2012, a new Board of Directors and Executive Management team were appointed to Union Bank and in 2014 the Bank began executing a transformation programme to re-establish it as a highly respected provider of quality financial services. The Bank currently offers a variety of banking services to both individual and corporate clients including current, savings and deposit account services, funds transfer, foreign currency domiciliation, loans, overdrafts, equipment leasing and trade finance. The Bank also offers its customers convenient electronic banking channels and products including Online Banking, Mobile Banking, Debit Cards, ATMs and POS Systems. More information can be found at: www.unionbankng.com
About Red Media Africa
Red Media Africa (www.redmediaafrica.com) is the PR & Empowerment Marketing division under the parent brand, RED.
It focuses on using inspiration, empowerment and action to help brands and organisations connect with their audiences, enhance their bottom-lines and lead in their industries.
It has 6 major practice areas: Corporate Practice, Technology Practice, SME practice, Governance Practice, Faith Practice and the International Practice - with work for brands across Nigeria, Ghana, Kenya and South Africa.
RED owns the continent's largest portfolio of youth media brands. Its Content Division holds brands across TV, radio, online and events including Y! Magazine,YNaija.com, Rubbin' Minds, #YTech100 and The RED Summit. It also anchors a development firm, The Future Project, which projects include Africa's leading youth platform, The Future Awards Africa, HowCanIGetInvolved.com and Aiki.ng, which is run in conjunction with Microsoft.‎