Airtel Offers Hajj Pilgrims Free Incoming Calls, Discounted Rates On SMS, Data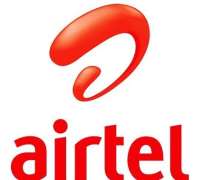 Nigerians travelling to Saudi Arabia for this year's Hajj are in for an exciting time as leading telecoms operator, Airtel Nigeria, is offering Hajj pilgrims free incoming calls and discounted rates on out-going calls, SMS and data.
The offer, which is dubbed the 'Airtel Hajj Promo,' is valid till Friday, 30th September, 2016.
According to Airtel, the special offer, which guarantees huge discount on roaming tariffs, is aimed at empowering the pilgrims to stay connected to their Families and Friends at affordable rates, while in Saudi Arabia.
Under the Hajj offer, customers will be able to call any network in Nigeria and any local Saudi number for just N30/minute. They will also be able to send SMS to all destinations for N20 per SMS.
In addition, the pilgrims will receive SMS and calls for free, which means that their loved ones can call them and they will not be charged for receiving the calls. They will also enjoy a reduced rate of 2k/kb all day.
This offer, which does not require any form of opt-in, is available to all prepaid and Post-paid customers of the Airtel Network.
For prepaid customers to enjoy the benefits, they will need to load sufficient credit on their phones and ensure that their lines are latched on to the Zain or STC network once they arrive in Saudi Arabia.
On the other hand, Post-paid customers must ensure that they activate Global roaming on their lines before they depart Nigeria and once they arrive in Saudi Arabia, they must also ensure that their lines are latched on to the Zain or STC network.
While in Saudi, customers can easily top up their airtime credit at any time using any of the following channels: Ask your relations in Nigeria to send you recharge pin and load the pin by dialling *126*PIN#; ask a retailer in Nigeria to recharge your line directly using electronic recharge; recharge online via https://Airtel.quickteller.com and recharge from your bank's internet portal or mobile app
Calls to other international destinations will be charged at normal roaming rates.
According to Airtel Nigeria's Chief Commercial Officer, Ahmad Mokhles, the Airtel hajj promo is designed specifically for Muslim pilgrims to excite and provide a home away from home experience while on this religious trip.
Hajj is the Muslim pilgrimage to Mecca that takes place in the last month of the year, expected once of all Muslims. The Hajj is one of the largest annually occurring pilgrimages in the world, and one of the five pillars of Islam, a religious duty that must be carried out by every able-bodied Muslim who can afford to do so at least once in his or her lifetime. The pilgrimage occurs from the 8th to 12th Dhu al-Hijjah, the 12th and last month of the Islamic calendar.